Yesterday Addie and I dropped Ella off for school at 9:30am and then it was just the two of us ALL day long! Ella went home from school with
Lauren
and we didn't see her until 5pm! Being a mom is a weird thing, because multiple times each and
every
day I think, "If I could just have some time to myself!" but then I really do miss these crazy kids when they aren't with me. As excited as I am for Ella to start kindergarten in the fall, I know I'm going to miss her when she's gone for 7-8 hours a day...and Addie is REALLY going to miss her too! They are little buddies (most of the time) and throughout the day she would ask "Ella? Ella?" or tell me "Ella at school!" Addie and I did have fun together though...she always makes me laugh. She is talking up a storm now and her little voice is just SO cute. Some of my favorite Addie words from yesterday:
"I did it!" (which she says the whole time we play play-doh).
"I get it!" (as she chased a butterfly out of the yard)
"Baby Toot" (telling my
mom
the baby crab in the book was Cute)
"I scared!" (of the play-doh coming out of the toy pictured later in the post)
The scary play-doh contraption I mentioned before. As I pushed the play-doh out of it Addie ran away and said "I scared," but then came back for more :-).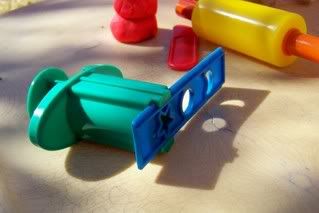 Her favorite toys are choking hazards...I'm a great mom :-). She really loves putting little things in and out of their containers though...she'll do it for hours. Just look how happy she is :-)!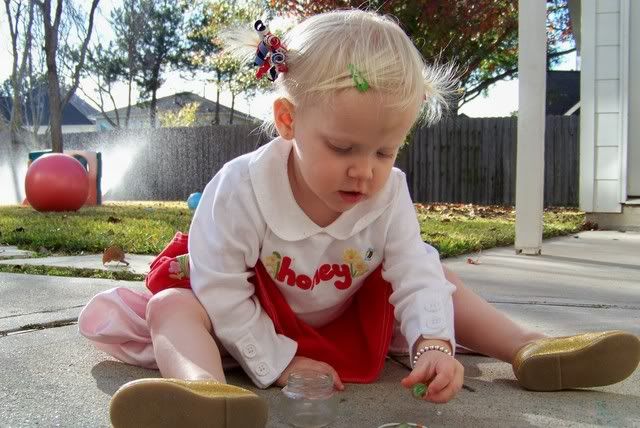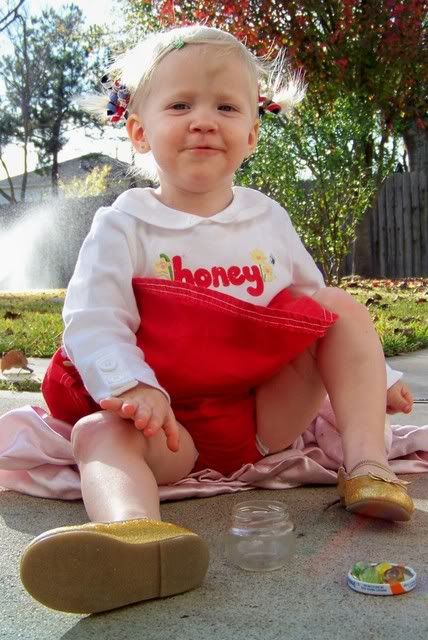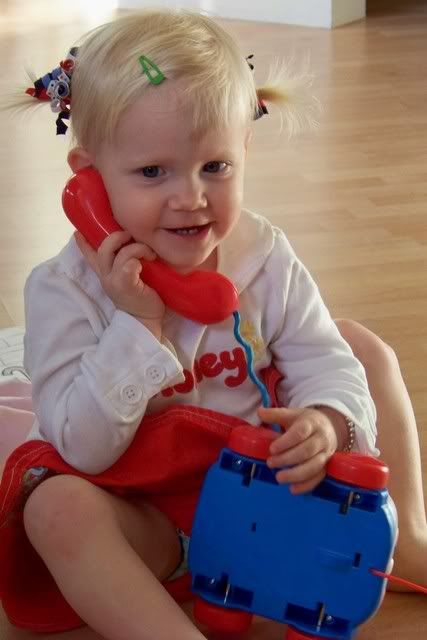 Mike tutored last night from 5-7pm, so he just missed seeing Ella before leaving. After tucking Addie in bed I let her stay up to wait for him to come home. She almost fell asleep waiting and I wanted to get a picture, but when she heard the camera turn on a big smile spread across her face :-). Then when Mike arrived home Ella suddenly started to cry because Addie had colored in one of her coloring books during the day. She has been taking her coloring really seriously now, and I must admit she has improved a lot. She is so proud of each part of a picture she finishes and always comes to ask me if I like the latest part she has completed. Ella had never told me she was upset about this particular book though, sometimes she just needs her dad. Her little face was so sad :-(, but we carefully cut out the pages Addie ruined and we are keeping the book far out of her reach now!