Since Mike didn't have school on Monday we got to spend the day with him again...hooray! The girls love it
when dad doesn't have to go to work!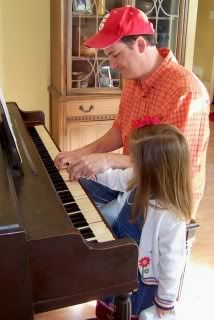 Ella helped him play some Coldplay on the piano...while Addie found a perfect place to listen. Both girls have been really into playing the piano lately. Addie nearly had a breakdown when we wouldn't let her finish her concert for the home teachers on Sunday :-). One of them said, "Aren't kids supposed to hate playing the piano?!" Only when you want them to, right?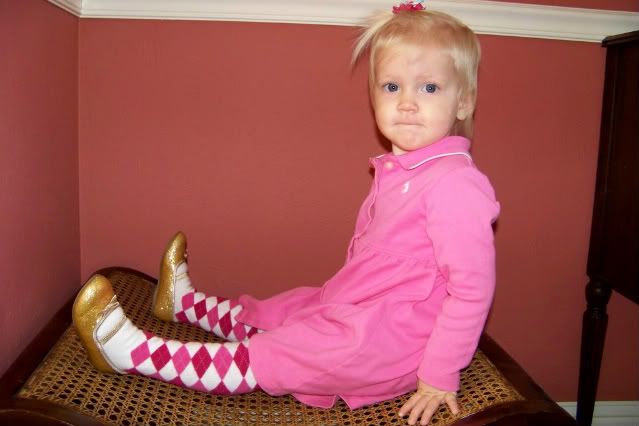 Mike's friend Josh came by that afternoon and they made one of their movie masterpieces :-)! We are still waiting for Josh to figure out how to get it to us online (it is a rather large file), but I have a
great
photo of them in costume to blackmail them with later in life if necessary :-). I'll post it when I post the movie...someday soon!
And one from yesterday afternoon...as you can see, not too much exciting going on around here lately. We're all getting over colds (especially Addie), so we've been avoiding our favorite places trying to spare others. I think today we're ready to get out again though...hooray!