Yesterday was our last whole day with Mike home before he heads back to school on Monday...and the last day for us to enjoy our nice weather (the cold front came in while we were in church this morning)...so we spent ALL day together.
Riding the 2-level carousel at the mall (which Addie wasn't so sure about)...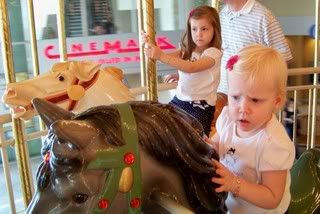 And more biking practice...
We dropped Mike off at one end of the trail and went and parked at the other end so he could get one last run in before our lives are busy again, and met us at the end. There was an ever-so-little hill coming from the parking lot to the trail and Ella freaked out on it :-). I walked right along side her and told her I would stop her if she started going to fast (which I knew wouldn't happen). As the bike headed slowly down, she screamed and let go of her handle bar with both hands and grabbed me instead. If we can get her to build up her courage a little bit she'll be all set :-).
Here she is reenacting her reaction when we "made it" it to the bottom :-).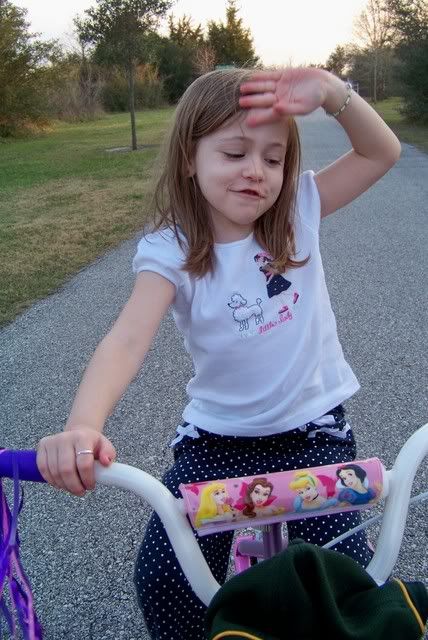 Addie spotting the moon and pointing it out to us...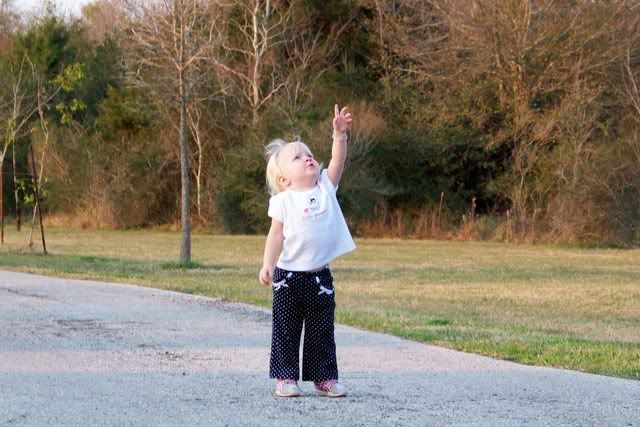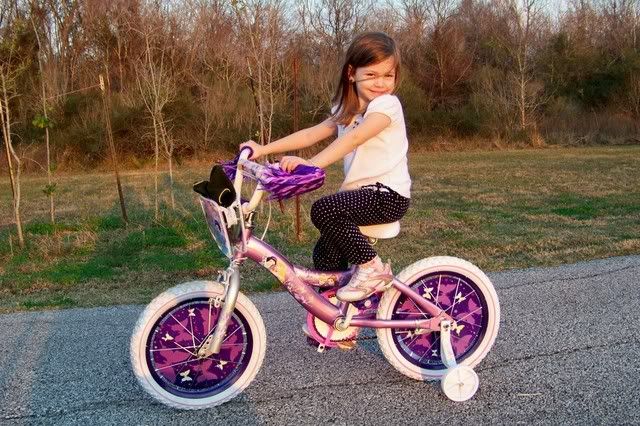 Addie, on the other hand, will never even look at me...

Off-roading with Dad (and still avoiding me)...

Mike takes Addie on a ride
from
Marci Freeman
on
Vimeo
.
and Ella's turn...
from
Marci Freeman
on
Vimeo
.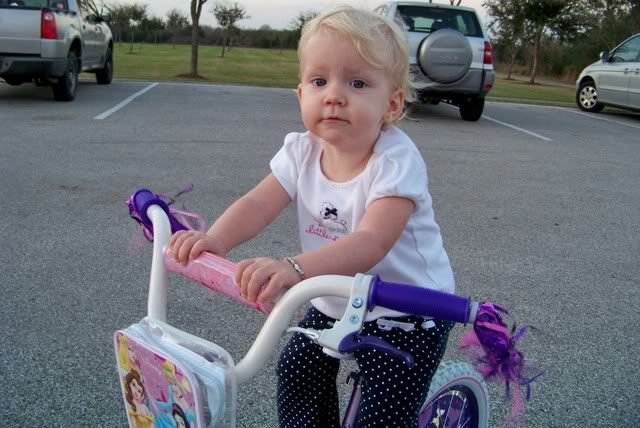 On the drive home Addie was trying to put her feet on her head and then telling us they were a hat...she is definitely a goofball!