We finally made it to the park so Ella could practice her bike riding. She gets a little stressed out when we try to teach her how to use the brakes, but otherwise she's doing great :-).

We played for a long time and then met up with my family at a Mexican restaurant for my
mom
's birthday dinner.
Grandma showing us just what NOT to do when eating at a restaurant :-).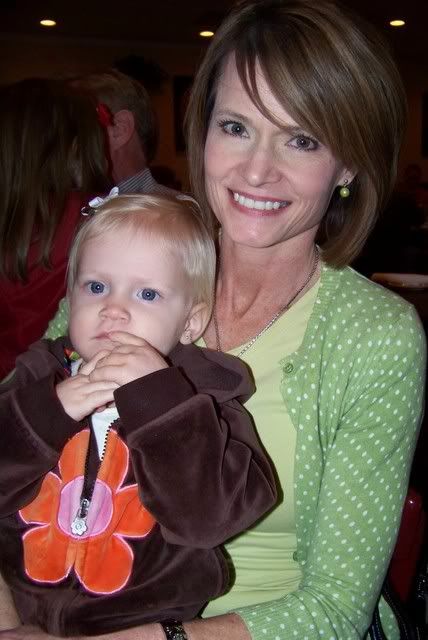 Addie thought sitting with Nana was lots of fun...until the birthday crew came in. I was laughing so hard at what they were doing to my mom, I didn't notice Addie was freaking out (it went on for awhile, but I cropped the ending).
Mom's Mexican Bday Song
from
Marci Freeman
on
Vimeo
.
Addie wanted
nothing
to do with the dessert after that...very unlike her. She just kept glaring at it :-). Grammy loved it when we tried to get her to try some because she cuddled away! (she runs away when we play the video on the computer too...it was very tramatic apparently!)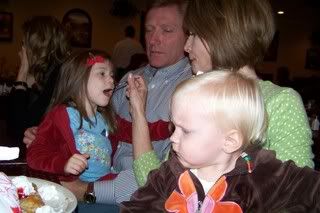 We just went home and put the girls to bed after dinner and relaxed at home watching a movie...no big party for us! Happy Birthday Mom and Happy New Year Everyone!