I've been busy getting back in the swing of things and catching up on my Monday cleaning...which is SO fun! I went to the doctor yesterday and my placenta has moved back up where it is supposed to be, which is good news. I also was lucky enough to do my glucose test...the highlight of every pregnancy :-)! Preston gave the doctor a good thrashing when she tried to check his heartbeat which had her laughing, but makes me a little nervous for his activity level once he's born :-).
Here are the girls yesterday...
Ella requested that Addie match her so we did our best...and she requested a picture of her with the dog purse as well :-).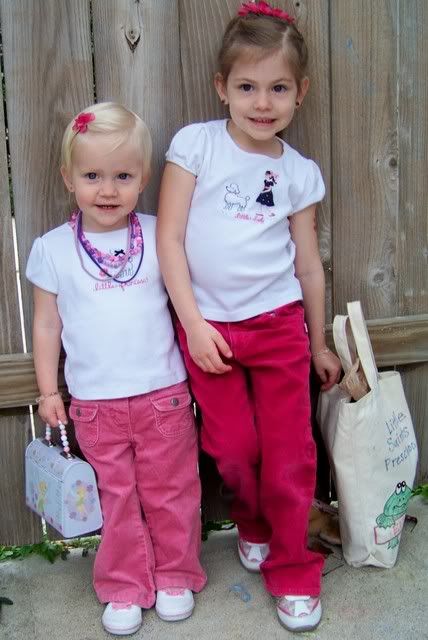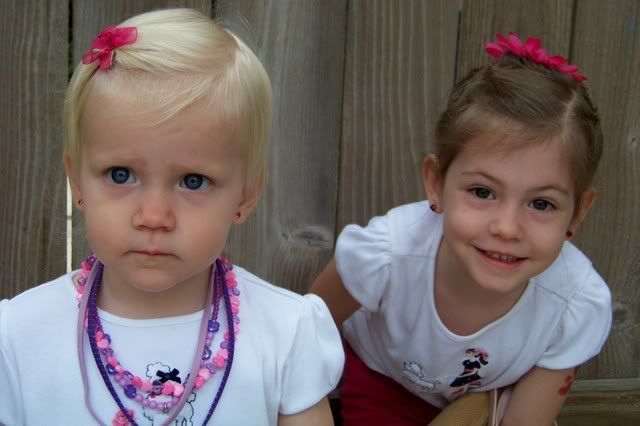 Why we make friends wherever we go...Addie always looks like this...
When we walked Ella to her classroom she wore her sunglasses, her multiple necklaces and bracelets and carried her purse with her. It makes it hard to not get noticed :-). She did her own hair in the second picture and I must say the fact that she got that barrette to stay very much impressed me!