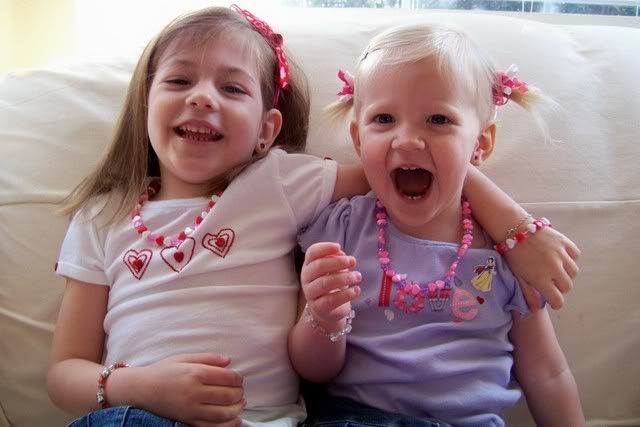 We celebrated a little early today since it was Ella's party at school and she was receiving necessary accessories for the big day as part of her gift. (and a big thanks to Nana for another cute and festive shirt for Ella!!!) The girls were feeling happy after eating some candy and wearing their pretty new duds...good news for me and our pictures!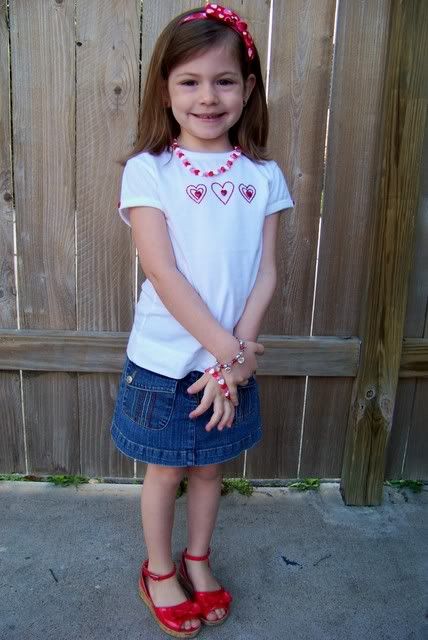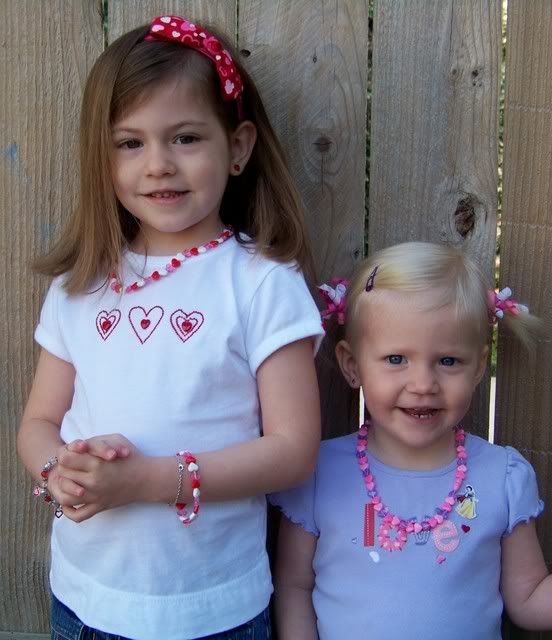 Ever since her phone conversation last night with Meema, all Addie wants to do is talk to people on the phone. This morning we couldn't get a hold of anyone to talk to for quite awhile and she was getting quite frustrated...luckily Meema and Nana were both able to hold LONG conversations with her later on!

Addie also has been
really
loving ricecakes with peanut butter on them. Sometimes the first thing she says to me when I come to get her in the morning is "ricecake...butter." It works for me...it's probably
the
easiest meal to make :-)! Later it was back to Ella's school for her party. I think Addie looks forward to them nearly as much as Ella does :-)!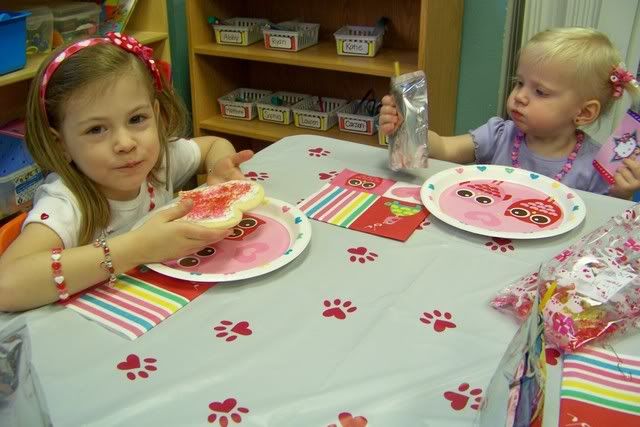 Addie often does this with her blanket, or wraps it around her shoulders like a shawl...and yes, her lips are blue...she was putting on blue sidewalk chalk like it was lipstick...so pretty!