It's official...I'm packing away Adeline's beloved
gold
sparklers. I was going to throw them away (they are obviously in no shape to be passed on to any other child) but then decided I should save them for her. She
loves
those shoes with all her little
heart
:-). I am hopeful that with their retirement however she will broaden her shoe horizons!
A little history on the shoes...

I bought them when Addie was maybe 6 months old at Gymboree's red balloon sale. They were of course HUGE for her then, but they were
really
cheap and I figured, how can you go wrong with glitter shoes for a little girl?! Addie found them in her closet when she was a little over a year old and has
always
loved them. She would wear them around the house, but it wasn't until this fall that she could actually wear them out and about without endangering herself :-). And we all know the story from there...she wore those shoes nearly every day unless I FORCED her to wear others (and she would be in tears).
I'll secretly miss her responding with a resounding "NO!" when I ask her if she wants to wear a different pair and then running to her closet saying "Sparkle Shoes! Sparkle Shoes!" and running back with these babies...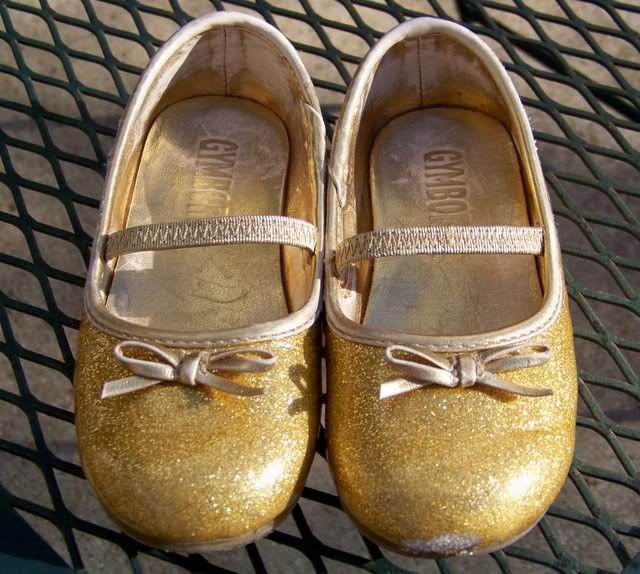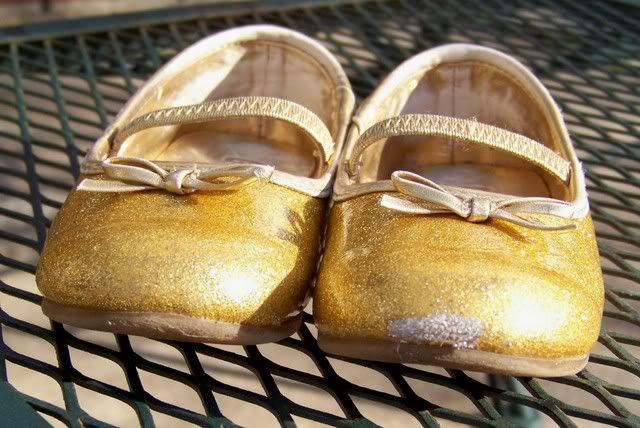 My most favorite feature is her little toe-prints imprinted into the soles of the shoes :-).