At this point I really, honestly feel like have 2 is easier than having 1. Ella and Addie have really become little buddies and I love to watch them together. There are, of course, moments where Mike or I have to step in and
help
them share, but most of the time they play really well together and can entertain themselves for hours. I was scared to have 2 children when I was pregnant with Addie, mainly because I was afraid I would be cheating them both of my time and attention. This time around however, I am feeling pretty good about adding another baby to the mix. Yes, I'm scared of having a newborn again (especially a boy!) and not getting sleep, but as far as having 3 instead of 2 I really feel like it is going to be easy. Well, maybe I shouldn't say easy, but I just picture the girls playing together while I take care of the baby. Maybe I'm in for a rude awakening (many moms have told me having their 3rd was the hardest adjustment), but for now I'll just be happy and content in my ignorance...and enjoy watching our girls be best buddies.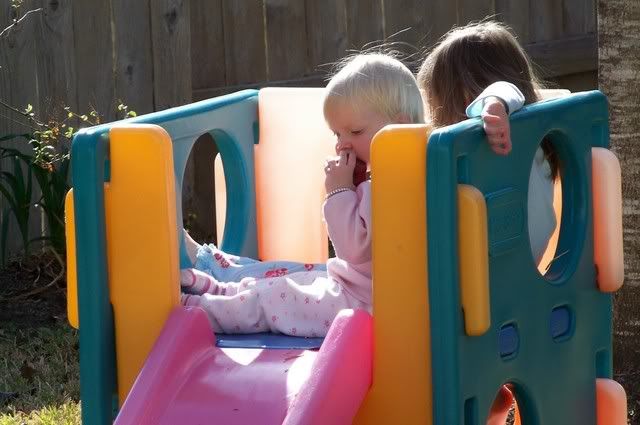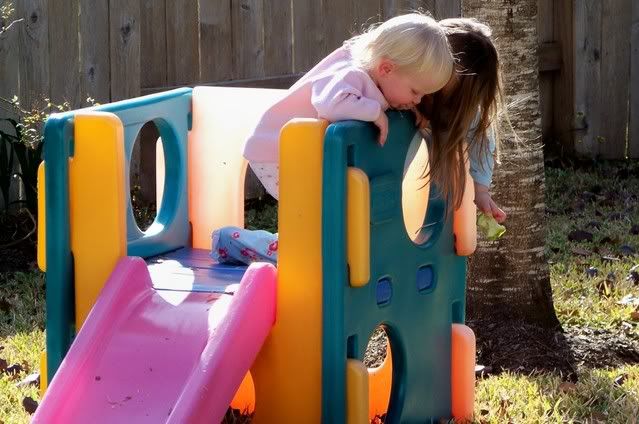 I just had to put this picture of Ella from this morning too, although it doesn't really fit with this post. She is such a good big sister and so excited for baby Preston. She loves to talk to me about him and how little he will be and how she can help me take care of him (she
really
wants to feed him...she said that's her favorite :-).