My favorite placement of a hair clip by Addie...

My favorite painting of Ella's thus far. I want to find a frame for it and hang it upstairs somewhere...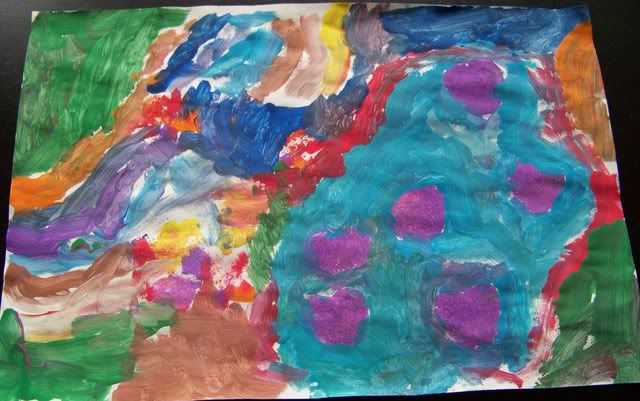 My favorite outfit for Preston (he received his very first package in the mail Friday from Aunt
LeeLee
, and Uncle Scott too :-)...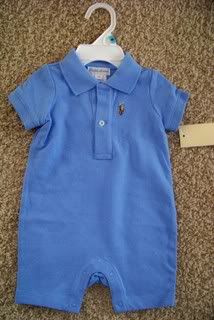 My favorite thing to have caught Addie in the midst of lately, dressing these little felt people all by herself...
My favorite start to an afternoon...getting Addie up from a nap where she actually slept! I had pretty much accepted the fact that she had already outgrown her naps, and was just thankful she could still be contained in her crib for "quiet time" at least a few more months. However, the past FOUR DAYS, she has gone to sleep, woken up happy, and then still gone to bed on time...here's hoping the trend continues!

Other favorites include, but are not limited to: Honey Nut Chex, watching the gazillion shows now on TV, spending extra time with Mike while he is home more often, reading Mormon Scientist for bookclub, Baked Sour Cream and Cheddar Ruffles, no longer waking up at 3am, sunny afternoons, feeling Preston move constantly while it's not yet uncomfortable and/or painful, my girlies.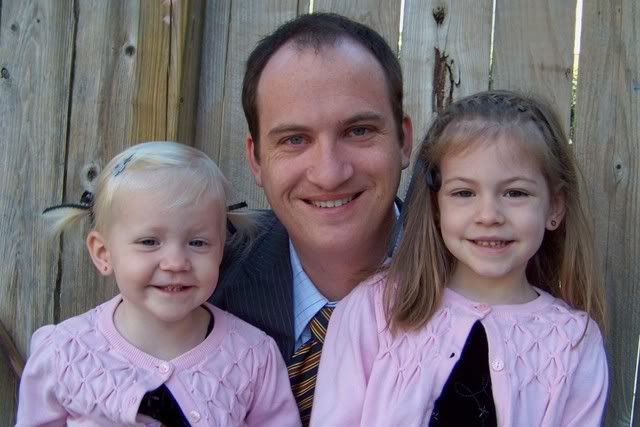 (and yes, I'm going to be late for church because I wanted to add this picture to the post!