Addie had no idea this little (or rather BIG) guy hitched a ride into the house with her yesterday afternoon. Ella on the other hand was FREAKED OUT when she saw it :-)!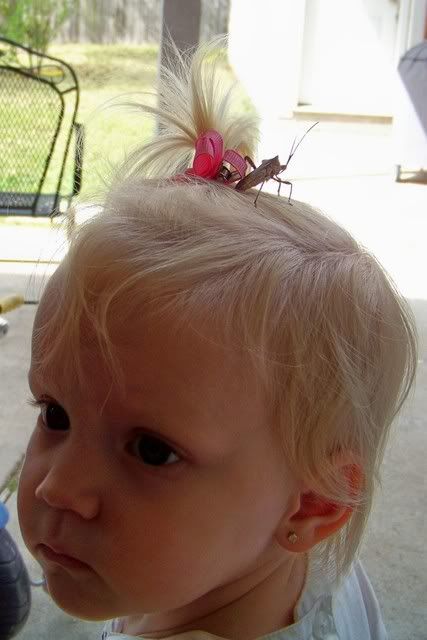 The time change really threw Addie off. She didn't wake up until 9:15am (I didn't want to wake her up so soon after being sick) and was still pretty out of it.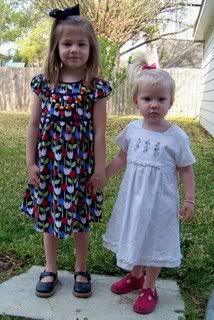 Chrissy
and my Grandma both celebrated birthdays this weekend and we helped celebrate with my Gma by enjoying
Hansen tacos
and
this
delicious cake after church. I never get any pictures of Scott with the girls so I was excited to capture these cute moments :-).
And trying to get their wiggles out (and all the sugar from the cake and ice cream!) with some outside time before bed :-)!