I completely forgot it was St. Patrick's Day yesterday, so we pretended it was today instead! Afterall, we couldn't let the cute hair bows from
Nana
go to waste :-).
The girls have been excited to have Papa dropping by occasionally when he works out this way!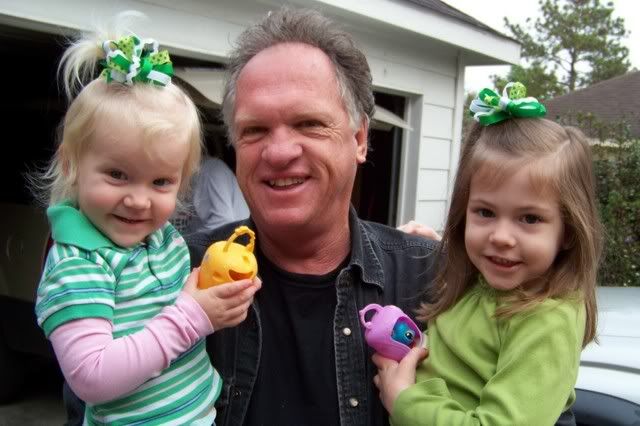 And a HUGE thanks to
Mckell
for watching the girls all day! I went to the doctor, ran some errands, and stopped by my parents house to change out laundry loads in between it all (thanks a million Conn's!!!). Mike got to work on Preston's room (hooray Mike!). He just has to do a second coat and it is good to go...I LOVE how the color turned out and can't wait to start getting the room all set up! (don't worry, pictures will come) The girls had a blast with Johnny and Livvy...Addie fell asleep instantly in the car on the way home (and enjoyed a candy from Nana's house before that :-).