Today Addie and I took Ella to school and then went to do more laundry at my parents' house. (Washer update: the service man came to look at it yesterday and they
are
going to fix it, which is
wonderful
, but had to order a part which will take a few days to come in)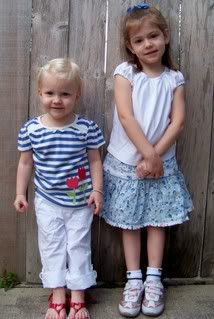 Addie helped
Nana
finish her vacumming...
Gave the kitties lots of love (and actually they like her much more than you would believe)...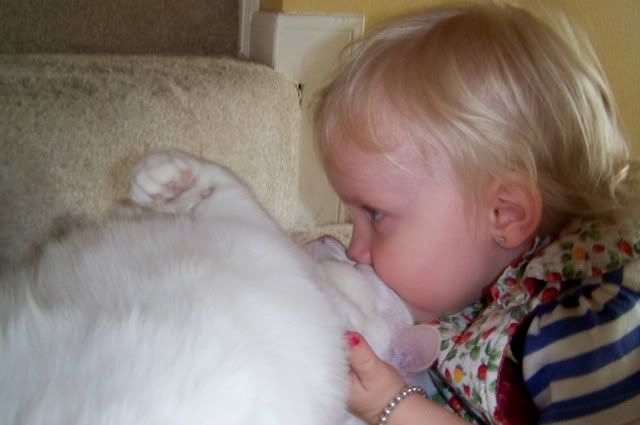 And snuck extra helpings of candy :-)...
We were talking in the other room when my mom noticed her standing on her tip-toes reaching for the bag of mints. I was trying to be sneaky and get a picture of
her
sneakiness when she spilled a bunch of them...and quickly made sure they didn't go to waste!
My last load wasn't quite done in time to pick Ella up from school so I called
Melissa
to save me(thank you, thank you!). Ella ended up staying and playing there all afternoon (lucky girl!) and Addie pretended to talk to everyone she could think of while she waited for Ella's return.