Ella has definitely warmed up to Preston and wants to hold him ALL the time. In fact, now the issue is getting her to give him back to me when I ask. Addie could still care less for the most part. It took a long time for me to get her to give him a kiss and then she was right back to playing with her toys.
Mike's parents stayed with us until yesterday evening and it was SO nice to have them here!
Thank you
Diane for all your help and for all the tasty food too (she left us with many prepared meals ready to go...I posted
the first one
today)!!! She even gave Addie her first big girl ponytail :-).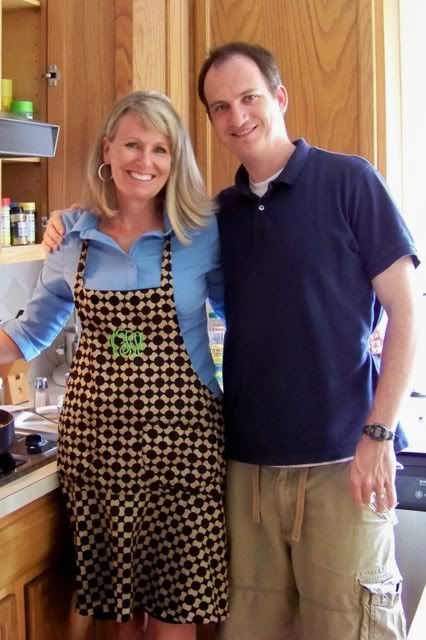 Addie may be in Preston-is-here-denial, but she's still a goofball!
I can't resist taking pictures of Ella holding Preston...here's another from this morning. I had commented yesterday when she was holding him that he liked to look at the black dog on her white jammie top and today when I gave him to her she said, "Oh good, I have his favorite shirt on again!"