Oh, how I love this picture of Preston rockin' the comb-over yesterday...I laugh out loud every time I look at it. I was trying out some other hairstyles on him, but I think we'll stick with the rock star 'do for now - although I'm going to have to trim the top - it's getting a little out of control. He can see much better now which has made his awake time much more interesting. He just stares all around with his eyes open as wide as they will go :-). Also, Preston has officially outgrown his Up to 7 lbs. outfits and has moved on to 0-3 months...and yes, his hair has a reddish tint in the sunlight.
Is everyone else as ready for some better quality pictures as I am?!
And just think how much even better they will be someday when I get my dream camera!
Today Mckell and I went down to Sugarland to hang out with Allie and Stephanie...always a treat :-).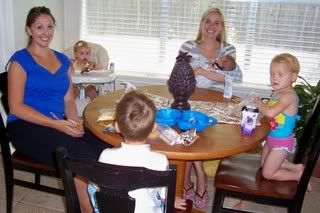 If I were a mean friend Stephanie, I would laugh and say, "Haha, I'm not pregnant anymore and you are!"
but I'm nice so instead I'll say, "Hang in there, you're almost done!" :-)
Tomorrow Preston is 1 month old!!! I thought it was about time for him to try a bottle so we don't have problems later, but I don't know why I was worried with this kid. He doesn't care who is feeding him, what they are feeding him, or how they are feeding him...as long as he is eating! He had no problems with a bottle from Nana tonight, he just looked up at her like, "Cool, Nana can feed me too!"
And what a great way to end the day with this beautiful postcard in my mailbox! Thanks guys, I miss you!
Oh, check out this great blog I found tonight,
High Fashion Home
. There are all kinds of fun fashion and decorating ideas on it... and I really want this shirt and these shoes for Preston! (funny story...when I was in 4th grade the Easter Bunny gave me a Vanilla Ice cassette tape in my Easter basket. I was thrilled and put it on for the family. Apparently the Easter Bunny hadn't previewed the other songs on the tape and quickly realized it wasn't quite age appropriate :-)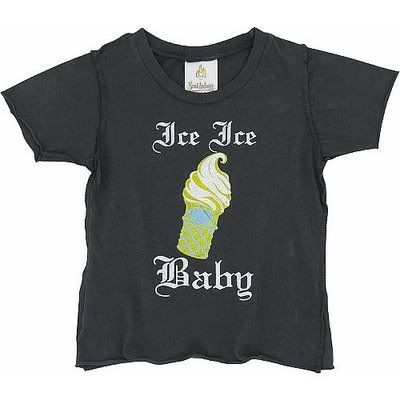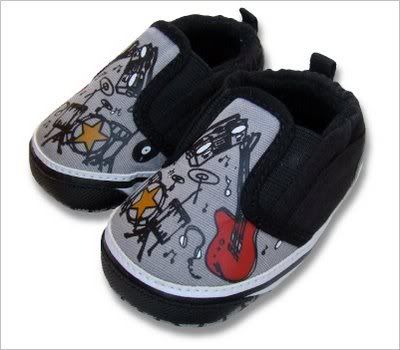 AND lastly (this may be the most random post ever), look at these cute bloomers my mom is making now! They are possibly my most favorite of her creations yet and she has them in
her Etsy store
or the Hearts and Hands store here in Katy (off Mason and I-10). If you live here you can get them from her directly and not pay shipping. I LOVE them!!!