I thought I may be feeling ready for everyone to get home by now, but not yet :-).
I haven't been nearly as productive as I intended to be, so it's a good thing I have more days left to use up. Preston and I have mainly been running errands in the morning, which is
much
easier with only 1 child (especially since this child is typically asleep in his carseat) and then hanging out with my family in the evenings. I haven't run the dishwasher since before we left for the wedding - crazy! The other benefit of hanging out with my family in the evenings, besides the yummy food, is that it is the time that Preston is awake and wants to be held or walked with and my mom does that while I lay on the couch and watch TV
(I hope everyone saw the Bachelorette last night...and I hope Jillian figures Wes out ASAP!!!).
Here are some pictures of Preston from yesterday and today. Mike took our nicer camera on the trip which means I am using our old one. Let me just say that for all the daydreaming I do about having a "real" camera, I had forgotten just how much of an upgrade we made in the mean time. I am definitely feeling more appreciative of the camera I usually get to use :-)!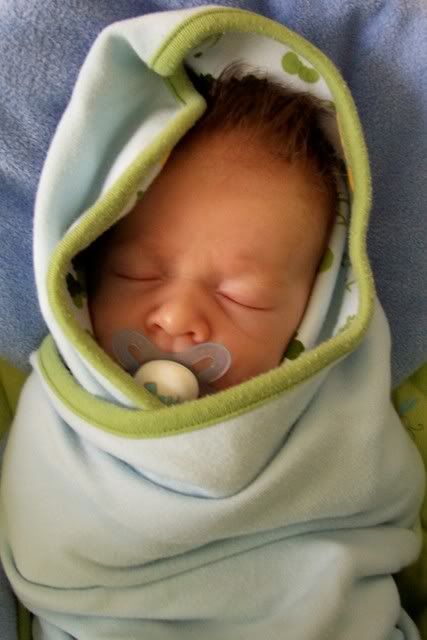 The camping crew made it to the camp ground today, after a LONG night with Addie in the car last night (I must say I may have had a better night with Preston!). Hopefully everyone will get some sleep tonight.
Ella is SOOO excited...I can't wait to see pictures of their fun!
And here are a couple pictures Brittany took in San Antonio. She emailed me some others, but some reason these were the only ones I could get saved to our computer.
| | |
| --- | --- |
| | |