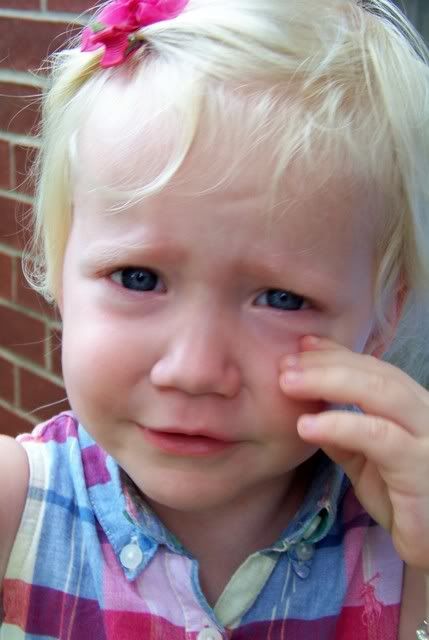 Miss Adeline has been a little emotional the last couple days...witness Sunday morning.
Miss Gabriella was happy as can be to see all her church friends again (although she wasn't too happy initially about her hair, she prefers it down).
And Preston, well, we just love to see his little smile all the time now.