is Wednesday...
Addie making a fashion statement and Preston practicing his hand-eye coordination.
The girls earned their summer reading trophies from the Fort Bend County library (and already picked out their books after completing the Harris County Library program).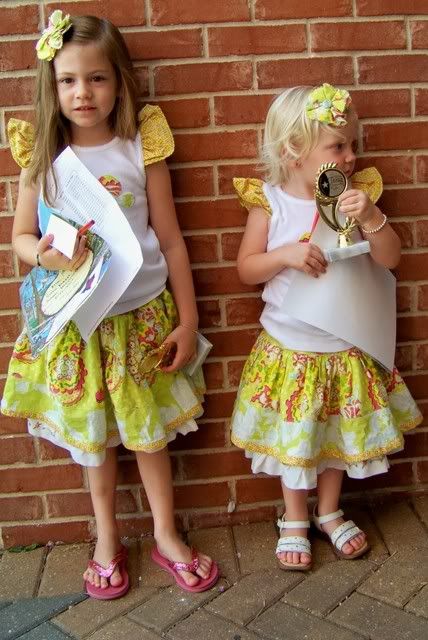 We are going to be SO sad when Mike goes back to school! He has been home so much this summer and we have definitely been spoiled.
The girls "making wishes" and Preston wearing one of Addie's size 5 diapers. You'd think 3 diapers would be enough to carry around, but he went right through them on a pooping spree :-).