Pictures from the rest of the week...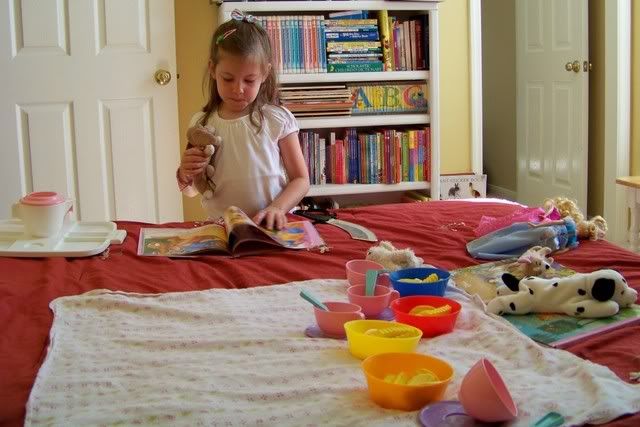 I know it's blurry, but he's just so cute (and great entertainment for all of Ella's little friends). Meagan came to play this week so she and Ella can get to know each other a little bit better before school starts...they are both doing the Spanish immersion program.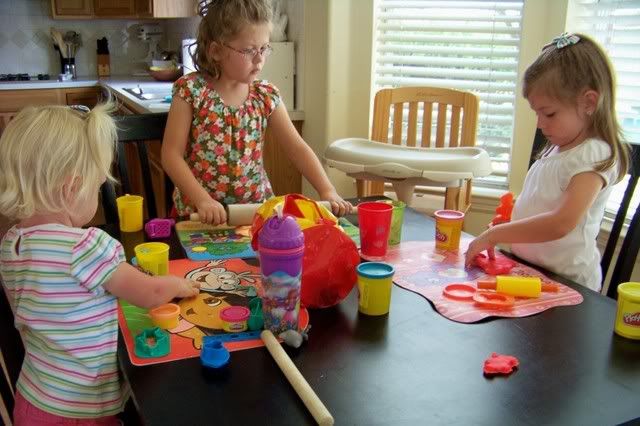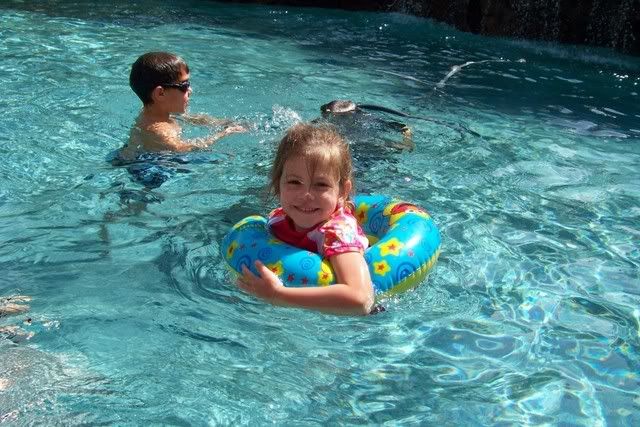 It's going to be so sad that Ella never gets to play with Johnny during the days once school starts...
or anyone for that matter...but she really LOVES Johnny!
Preston really is so good! He just fell asleep sitting on my lap while we did our "visiting teaching" by
Cathy
's pool.
His hands looked so cute I asked
Mckell
to take a picture for me.