We have just been relaxing at home together these past couple days...I can't believe Ella starts school in 3 days!
Today Ella got to play with Johnny and it will probably be the last time for awhile - so sad :-(! I think the weirdest part of her being at school for me will be when I get together with friends for play dates and she's not with us anymore!
And a Preston update...Thursday I let him cry it out at his naptimes and by the end of the day he was already crying less. That night he woke up around 3am and Mike gave him his pacifier. We heard him again a little while later and Mike was about to go in again but we decided to just leave him alone and he fell back asleep and then didn't get up this morning until 7am! We did the naps again today and I'm hopeful tonight we will continue making progress. Go Preston :-)!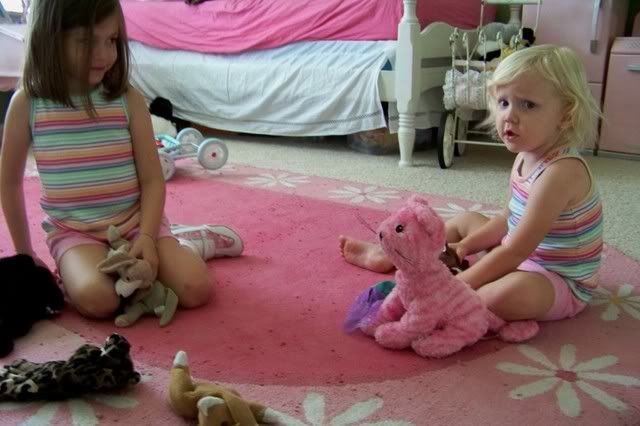 We made
Triple Layer Rice Krispie Treats
and the girls had fun counting the marshmallows and then helping me melt them.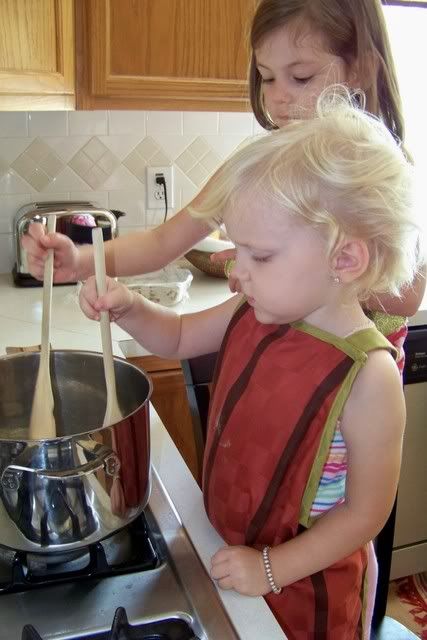 Mckell gave Ella and Addie true princess nails!
They LOVE them!