As we drove home from church this afternoon Ella told us,
"Someday I want a tattoo on me."

Wonderful.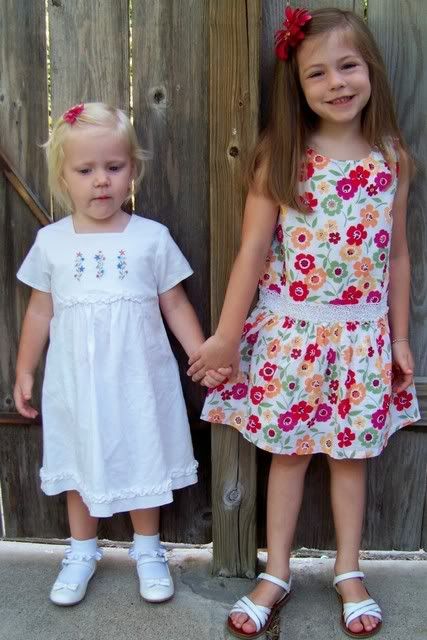 I couldn't resist posting Addie's crazy face.
Some other things, just for my own record:
-Addie copies EVERYTHING Ella says, right down to her "Um, Um, Um's." This means I wait for Ella to get out what she is trying to say and give a reply, and then listen to Addie repeat as best as she can remember and say my answer again. At first Ella found this a little annoying but now she just laughs it off for the most part.
-Addie is still obsessed with her cats and has an extremely high-pitched voice that she uses to talk for them.
-One of my favorite things is when Ella finds something truly funny and gives a good belly laugh as a result. We just checked out the book
Olivia and the Missing Toy
and it is her new favorite. Our first time reading it we got to a page that says,
She asked her baby brother, William,
"WHAT DID YOU DO WITH MY TOY?"
"Wooshee gaga."
and she burst into hysterical laughter...which made me burst into laughter.
I love that she is old enough to think things are truly funny.