Miss Adeline started her little mini-joy school on Tuesday.
She'll be going every Tuesday and seems to love it so far.
I think what she really loves is being able to talk about going to school...just like Ella :-).
I was thrilled to get some pictures of her actually looking at the camera and smiling!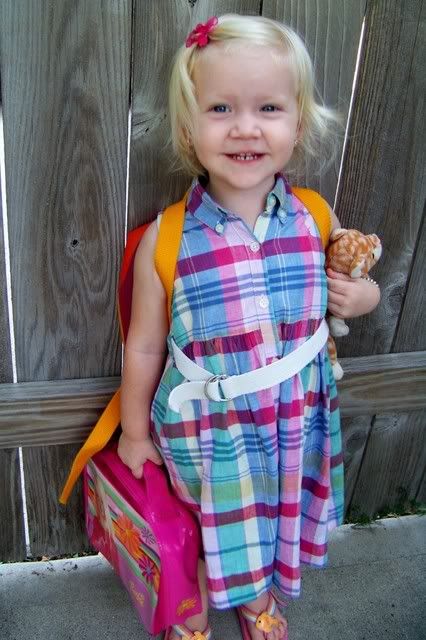 April is teaching this month and took these pictures of Addie on her first day.
(they are learning about the seasons and weather this month and Tuesday's focus was on summer)
our group, from left in the lunch picture: Ellie, Brooklynn, Addie, Anna, and Hannah.