...or at least getting closer.

July, August, September
(I tried to take the picture by myself this time and a slouchy bear combined with a baby who can't sit quite yet didn't turn out too well...there's always next month though.)
Preston did actually manage to sit on his own for a little while during my attempts though.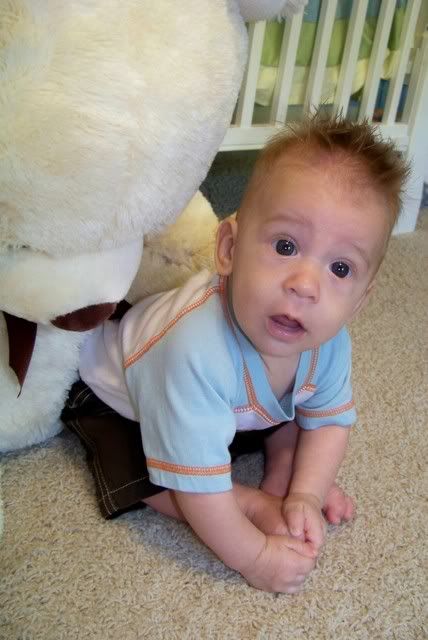 We're caught up through Thursday now :-)!!!