The day started for Ella with some photographing of her favorite things...
All ready for school, she carefully selected two books, after much deliberation, for me to read to her class. (and a little plug for
half.com
, after checking out
this Olivia book
from the library and LOVING it, I got on their site to see how much I could buy a copy of our own for...
$4
total
(w/shipping!) and it is the hard back with the book jacket and everything...in pristine condition)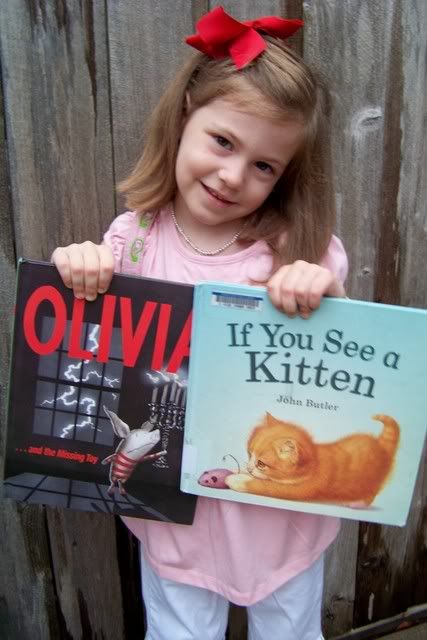 Not too long after I left, guess who got to eat lunch with Ella?
Nana
!
The school was celebrating Grandparent's Day so she got tasty Chik-Fil-A and a special visit too.
(that is Ella's friend Kirsten in the 2nd picture)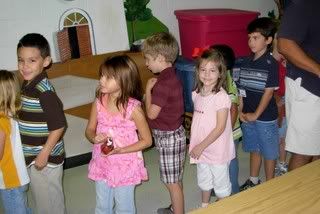 So, why was it a great Friday for me too?
Well, after getting to see Ella in her classroom and meet some of her friends (and seeing Ella's little face intently watching her classmates to see if they thought her books were as funny as she does), Mike and I got to go on a date that night!
My mom and Hope watched our kiddos and got them all tucked in bed while we got massages and went out to dinner...HEAVEN!
Let me say, neither of us had ever had a real massage before and it was pretty amazing! Mike traded carpet cleaning with this lady for ours, but her normal price is only $40 for an hour massage and that includes the tip...pretty good!...and if you ask me, well worth it! I definitely need to go back :-)!
If you can't read her info and want it, let me know!