Happy Addie,
picked out her shoes to go to the library...
2 different princess shoes, both designed for her right foot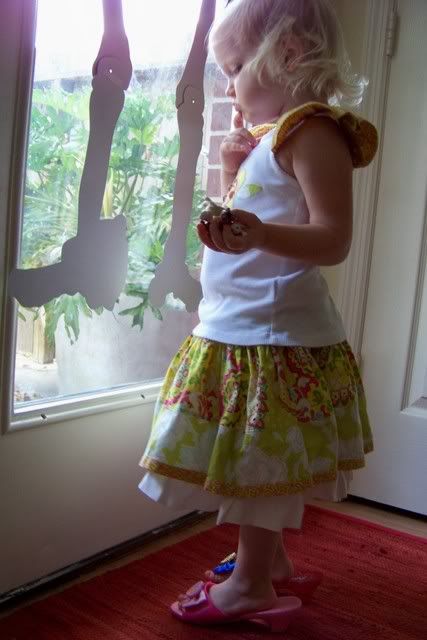 There are pros and cons to Addie using the bathroom all by herself :-). I am not complaining though! She's doing great!
Happy Preston,
well, he's
always
happy, but especially when he has some freedom to move and jump...
| | |
| --- | --- |
| | |
| | |
| --- | --- |
| | |
Happy me,
to get everyone bathed and tucked in and finally be able to relax and eat some dinner...
But also happy that I was able to share in their happy moments of the day too.
Mike was working so I took all 3 kids to Ella's soccer meeting with me. Ella was of course fine and Preston was fine (although he was hungry so I was trying to feed him his bottle) and Addie was Addie. She ran around, ate dirt, stepped in fire ants and then ran away and just
kept running
. I called her a few times and waited thinking she would surely turn around at some point, but she never even looked back. Poor Preston was in the middle of his meal when I left him to run after her as she proceeded to make it 3 fields away into the middle of a for real soccer team's practice where the coach luckily snagged her before she got hurt.
Oh, Adeline :-).
I have a feeling keeping her off the field during Ella's games is going to be a full time job. It's a good thing everyone thinks she is so stinkin' cute and funny or they would all be really annoyed :-).