The girls LOVE to play outside, but have been getting eaten alive my mosquitoes with the return of the rain. I brought out this little bug lantern on Saturday and they thought is was SOOO cool :-)! They spent the rest of their time outside hanging out by it.
And, of course, umbrellas make everything seem a little more exciting too!

| | |
| --- | --- |
| | |
| | |
| --- | --- |
| | |
Now that Ella is getting to the point where she is old enough to really start remembering the things we do, I've been trying to be better about starting our own little family traditions. So, Sunday before Conference started, we ate a big yummy breakfast all together. It was the first time we've really tried to have the girls watch it with us and they did pretty well at the very beginning coloring the pictures I printed out before hand. Then they got talking to themselves and playing a little more and they are so loud it was hard to hear the talks (for some reason they were came through really quite on our TV). Mike and I managed to pay attention for most of it I think :-) and I got all caught up putting pictures in Preston's baby book (which I hadn't done since he was born).
(notice the beautiful centerpiece...Ella surprised me with it the day before and arranged everything just so)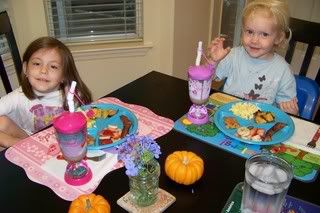 After the afternoon session we headed over to my grandparents for a most delicious meal. I mean look at this plate...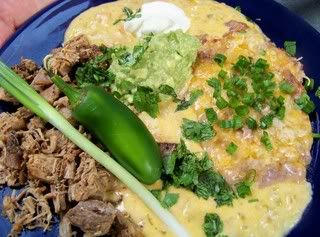 It was SO good. Not at all healthy, but SO good. They made everything by hand - the refried beans included. Hopefully I'll be posting the recipes on my
recipe blog
soon.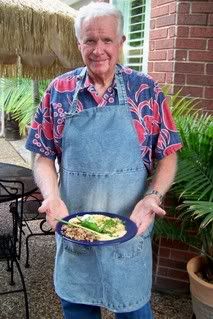 | | |
| --- | --- |
| | |