We had a wonderful trip to FL and we are all thoroughly exhausted. We tucked the kids in at 6:30pm, Mike and I went to bed at 8:30pm and we all slept soundly as long as possible. Preston was only up for an hour before going back down for a nap and he has been sleeping 2 hours now. I have just started going through our pictures and I couldn't wait to post Mike as the Beast.
I hope you all find it
almost
as entertaining as the girls and I do :-)!
(I was trying to switch back and forth between video and pictures, but I caught most of it. I'm sad I didn't get on video Mike's attempts at roaring which Belle proclaimed were not loud and scary enough - it was Ella' favorite part)
So, we picked up some lunch and arrived early for Belle's story time to get a seat front and center. Mike was put in charge of taking pictures while I fed Preston his bottle. The show began...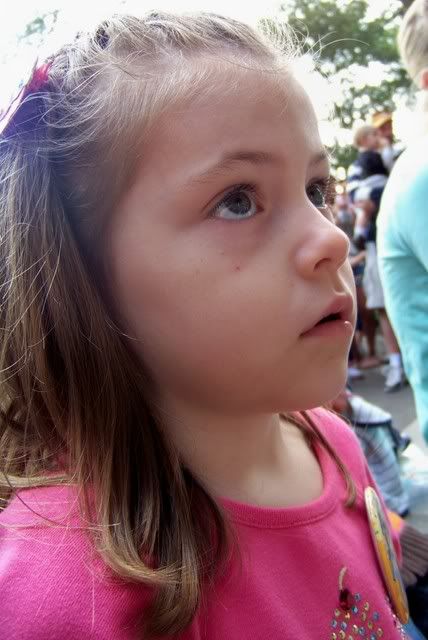 Belle called some children up to participate on stage and then she said,
"...and the Beast. I see him sitting right there in the striped shirt and red hat!"
I was
dying
and Ella couldn't believe it :-)!