It is SO nice having our parents both so close to us! It makes quick weekend trips possible, although we wish we could have stayed longer with Mike's family this time. The weekend was over before we knew it! Ella was shocked when I told her it was time to go and today Addie told me over and over again "I want to go to Papa's house!" and then burst into tears when I told her we wouldn't be going back for awhile. We are definitely looking forward to our Christmas visit!
First up are some pictures
Meema
took when she, Papa and Chloe took all the little kiddos on a train ride and a walk through the Tea Gardens downtown. Ella and Addie both told me about all the fish they saw.
| | |
| --- | --- |
| | |
| | |
| --- | --- |
| | |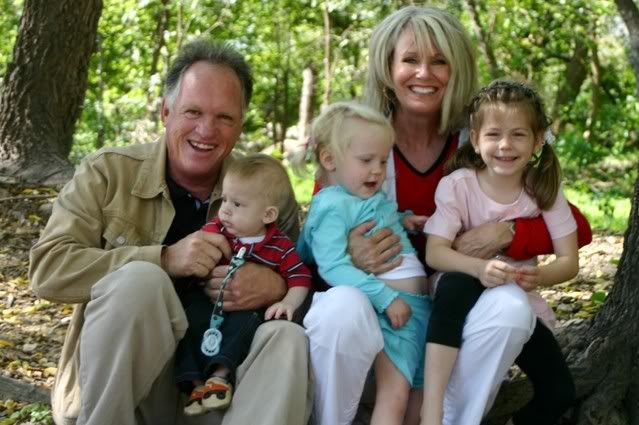 And...
Earlier that morning Chloe did both the girls' hair.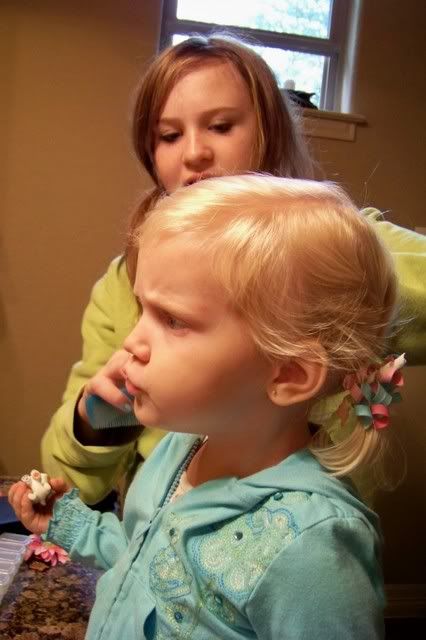 Mike and I went out to brunch while they were on their little adventure. Once you have kids there is nothing like a quiet meal without feeding children or trying to keep them busy...it is heavenly...and
almost
boring :-).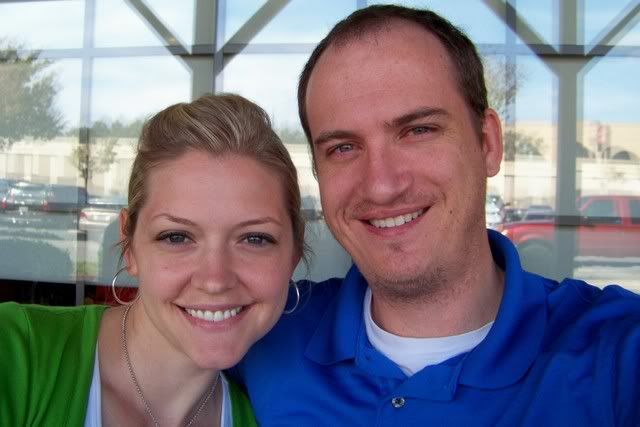 Ella worked hard to prove that she was ready for a dog anytime I was...
and we ate lots of YUMMY meals-that I didn't prepare-one of my favorite part of our visits :-)!
Preston definitely enjoyed having some new places to explore.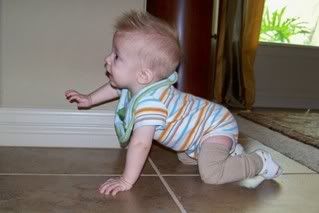 Sometimes I forget that he is still so small because he is so dang strong and active. (The other night Mike was holding him while I got the girls in bed. Preston started swinging his little fist into Mike's chest and Mike told me Preston was actually "inflicting pain.")
I mean, look at this little guy!
But then I see someone holding him or I look at him asleep in his crib and I remember, "Oh yeah, he really still is just my little baby!"