December 23rd
The girls had some fun while I was at work and I love these pictures Mike took!
This is why it's good for dads to be in charge sometimes...I would have made Addie wear some clothes and would have told them they would ruin their umbrellas (one did get bent), but look at how happy their little faces are! They had an absolute blast.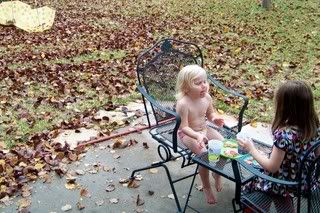 That evening we went to eat with my family at a Mexican restaurant for dinner. It was a lot of food and lots of fun to be all together. Preston really wishes he was big enough for tortilla chips and Addie really wishes everyone would watch her ALL the time :-).
Mack, Cheryl and happy Preston (his new trick is saying "hi")
Scott thought Ella would love a ride on his shoulders...what do you think :-)?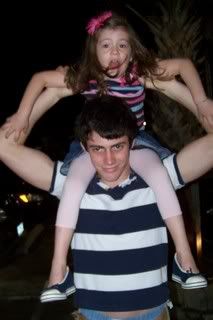 We ended the night playing Scum at our house after we got the kiddos all tucked in.