Saturday afternoon was Ella's last soccer game of the season.
Nana
and Grandad braved the cold (it was the day after the snow remember) to come cheer her on with me. I am proud of Ella for sticking with it and she really started to like playing towards the end...in fact she even told me she wanted to play again (especially after I described more of what a cheerleader has to do - yell and dance in front of people :-).
Practicing and Warming up Before the Game...
With her Best Buddy on the Team, Abby...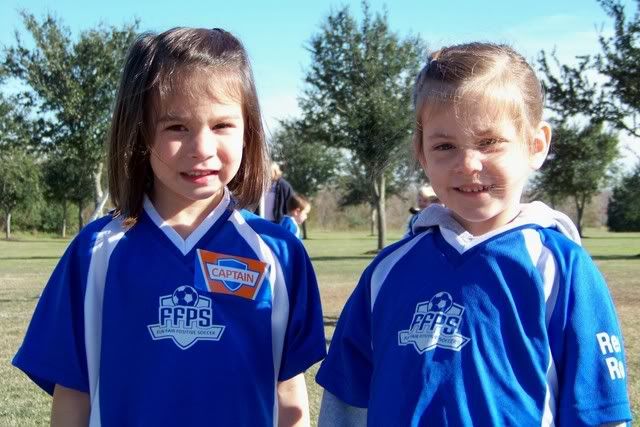 Listening for the New Line-Up after Rotation and in Goal with Grandad there for Support...
She Stopped some Balls in the Goal this Game!!!