Saturday morning
Kayley
and I took the girls to Santa's Workshop at Ella's school. It was such a cute, fun day and the girls had a blast! We ate breakfast, saw Santa, picked out 2 crafts to do and watched lots of cute dancers. Mike and Preston stayed home and did boy things like watch college football games :-).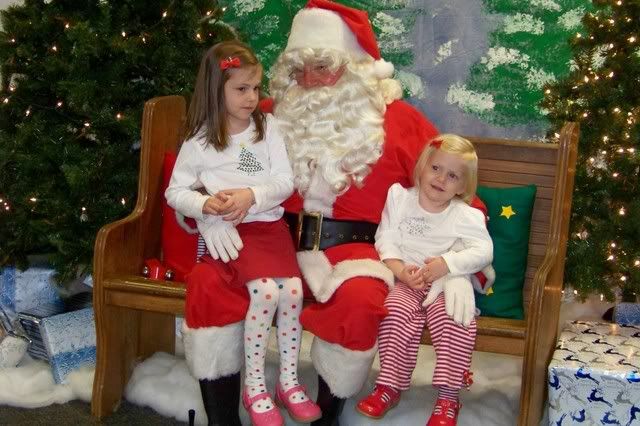 These smart boards the schools here use are AMAZING! They had this fun activity set up for everyone to try them out and Ella proudly told us, "I get to use these in class!"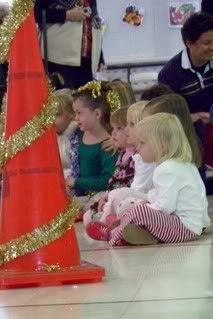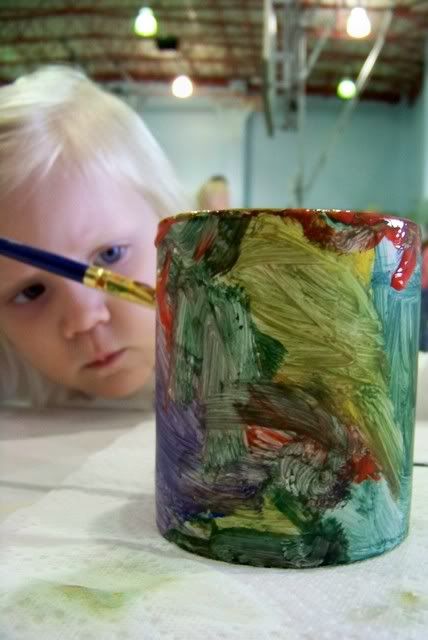 There was a talent show after all the dancers were done and other than a few random talents like karate, most of the performers played the piano. We were getting ready to go when this boy busted out the Charlie Brown christmas song...I was quite impressed!
I wish I had taken a picture of Ella's finished ornament. It turned out really cute - with an actual dress and halo, etc. painted on...she's getting so big!
We ran into the Fielder Falcon on our way out the door and although I had to beg Ella to take her picture with him, she complied. Addie wanted nothing to do with him.