Yesterday afternoon I called my mom.
I call her often, but yesterday I called because I was hoping she would
drop everything else
going on in her busy and often stressful life to come and hold
my fussy little baby
so I could possibly finish up the cooking and ironing I had started.
The day had started out well. Preston slept well that night and seemed to feeling better. We went to Ella's school where it was my turn to watch kids while other moms read in the classrooms.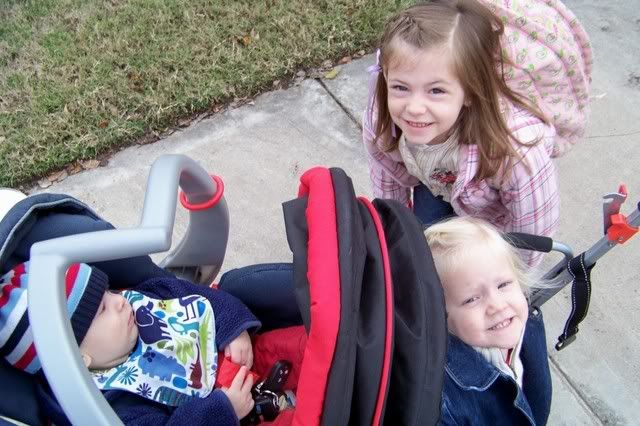 Then we hung out at home trying to stay warm and get Preston to sleep as much as possible. After 2 brief naps
he
woke up MAD and never fully recovered.
Addie was busy doing dishes and I was busy trying to keep Preston happy and finish the enchiladas I had foolishly started on such a day. I tried to pretend like we were having fun (and truthfully we did have
some
fun).
But I couldn't get
anything
done.
I called my mom and innocently asked what she was doing.
She was sewing and trying to get a million things done herself. She does after all have 2 children at home that she has to keep up with (getting them to seminary, school, practices, performances),
a business
to run, a demanding church calling, a bridal shower at her house today, etc., etc.
We talked a little, I told her not to worry about it and hung up.
I almost cried.
I was feeling defeated and tired.
Moments later Preston spit up all over...and played in it and crawled through it and ate it.
| | |
| --- | --- |
| | |
I turned up the Christmas music because it seems to make any situation seem like it's fun :-). At least it was giving me some blogging material, right?...I mean, look at the positive power of a blog!
And then she called me!
My mom called and said she was on her way over and that she had a surprise for me.
Because she's my mom and she
knew
I needed her even though I tried to pretend like I didn't.
And guess what the surprise was (as if her arrival wasn't a gift enough)?!
The Pioneer Woman's
new cookbook
!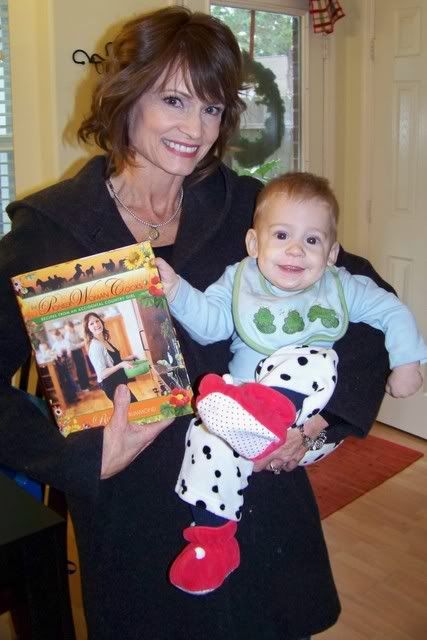 My mom and I have never discussed the Pioneer Woman together. She asked me if I had heard of her when she presented the book to me.
Have I heard of her?!
I love her!
I had just emailed Brittany that this cookbook was something I would love for Christmas and now I own it!
This is why I love my mom.
I don't love her because she bought me the book (although it was pretty nice :-). I love her because she
knows me
well enough to know that I would love this book without me ever saying a word to her about it.
Thanks mom, you're the best :-)!