We finally took down our outdoor Christmas lights this week since the weather finally decided to get with the program. And Mike (with help from Addie AND Preston) raked and swept up some of the acorns in our front yard. If anyone needs acorns for anything at all, please come and help yourself...we have millions.
Preston's 3rd outfit of the day. I know it's time to move up to the next size diapers when he starts leaking through every nap time.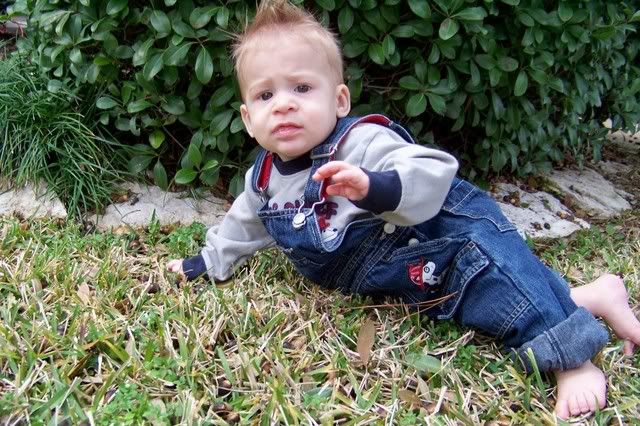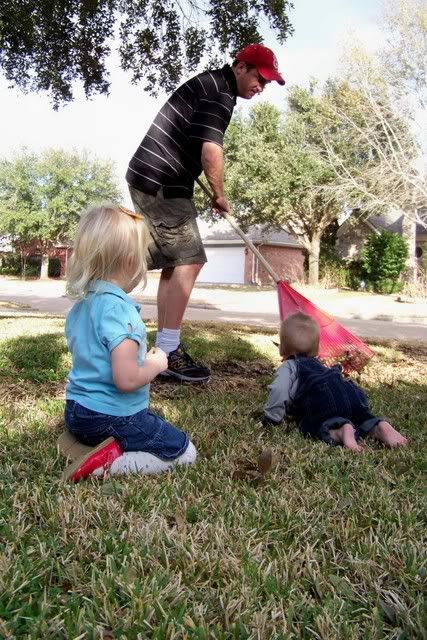 Ella and Preston reunited after school :-).

And the 3 pictures I took yesterday :-).