December 31st, 2009
Santa brought each of the kids an un-stuffed animal from Build-A-Bear, so we headed to mall in the morning to "build" them (wearing our new Christmas clothes that kind of matched our animals). The girls weren't quite sure what they were going to be doing, but once we arrived and they saw how it worked, they were excited. And they both LOVE their animals...good job Santa :-)! This was also the day Preston's cold took a turn for the worst, so he wasn't thrilled about anything going on that day.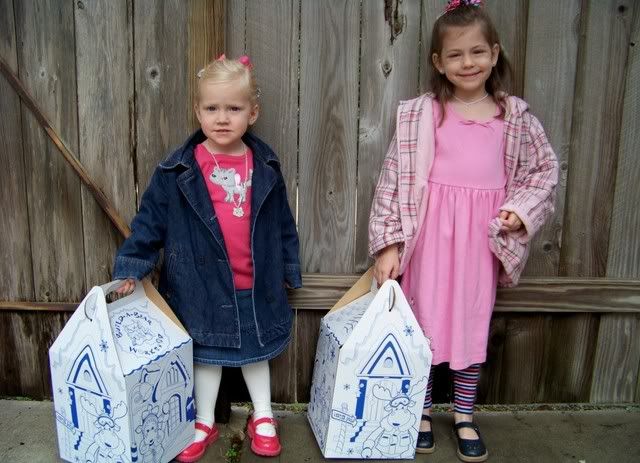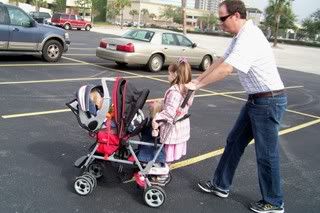 Addie making sure "Pokey" had just the right amount of stuffing :-). Next up, Ella brought "Lowli" to life (she picked the name and I wrote out many variations of how to spell it - that was the winner). Then the girls helped make Preston his little bear, "Beary".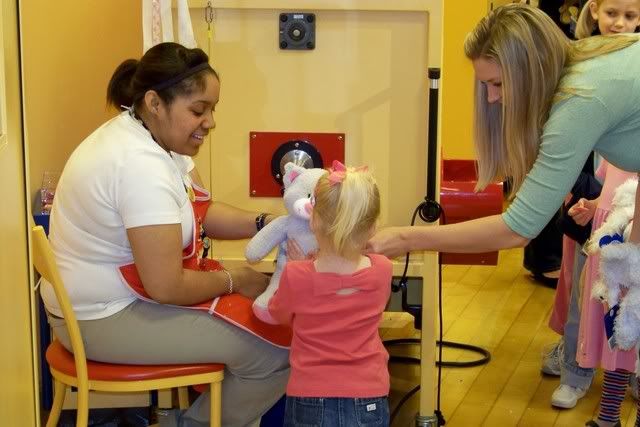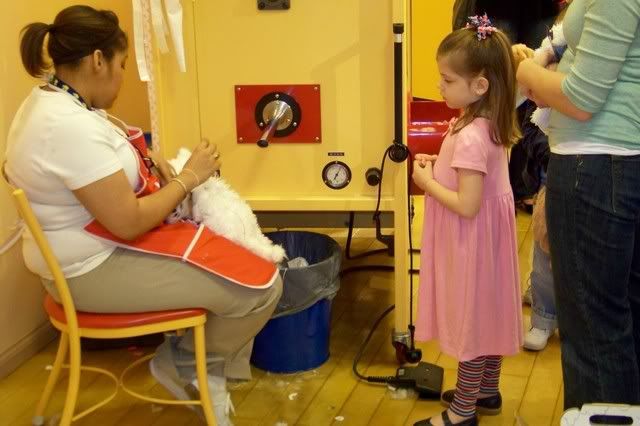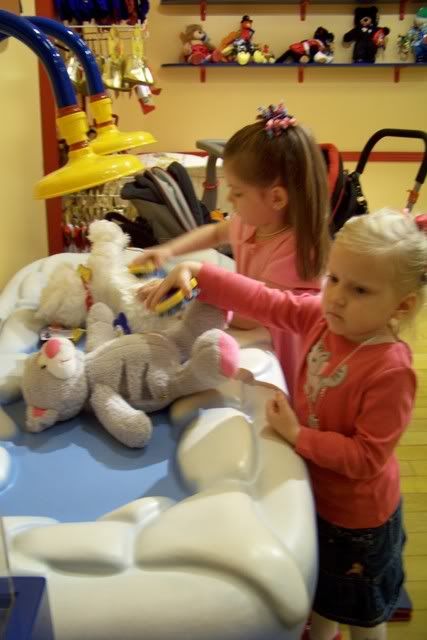 A stop by Sam's club and home to play for a little while...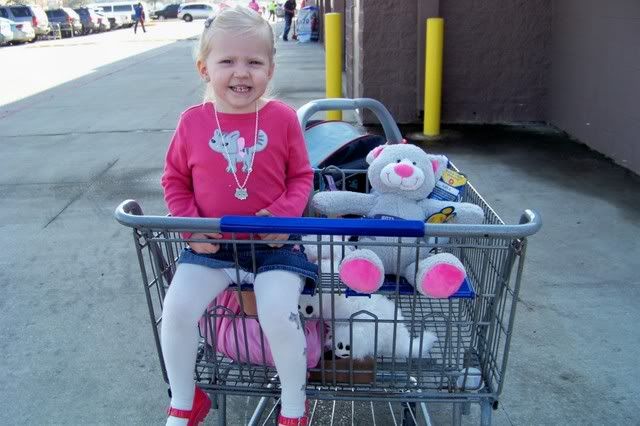 Ella loves Preston so much and is such a big help with him. She loves to make him laugh and would carry him around and kiss him constantly if we let her - we try to protect him :-).
She had him laughing really hard and was so proud! Of course, by the time I ran downstairs to get the camera he wasn't finding it nearly as funny.

New Year's Eve also happens to be my
mom
's birthday, so that evening we celebrated with Mexican food. Preston was getting worse and we had a plumber coming to check a leak in our bathroom, so the boys stayed home while the girls and I went.
They had a gingerbread house display and this one was my mom's favorite...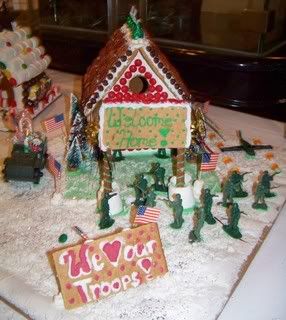 This year's birthday song went much, much better than
last year's
:-)!
(my mom REALLY did NOT want us to tell them it was her birthday, but what fun is that?!)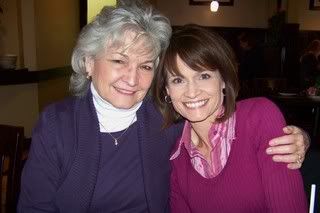 Do you think the girls love their new pets? :-)