So, Thursday was the much anticipated Addie and
Nana
date day. Ella had put it on her little calendar and been reminding Addie all week how many days were left until it was her turn :-).
That morning the kids and I ventured to try out the $1 movie at Cinemark again and we actually got to see the movie! We watched Cloudy with a Chance of Meatballs
(which we love and was extra fun to see on the big screen)
and we
almost
made it through the whole thing. I wasn't sure how Preston would do, and was secretly hoping he would fall asleep
(it was his nap time)
.
But
Preston...fall asleep while I'm holding him?!...Yeah right. I should have known better:-)! He did sit on my lap with his blankie for most of the movie though
(with snacks, a bottle and a pacifier to keep him happy)
and Ella was able to watch the last few minutes from the hallway leading to the seats while I let Preston and Addie run around by the exit door. We just may try it again before the summer is over.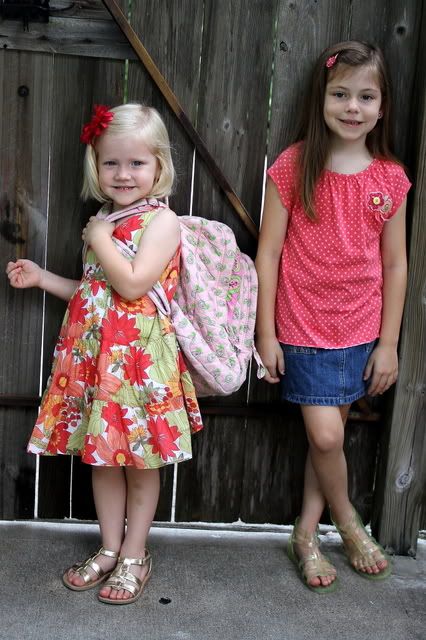 We dropped Addie off at Nana and Grandad's after the movie and she was s
ooo
excited! When I asked her what she wanted to do on her date with Nana she said, "Pet cats and eat doughnuts!"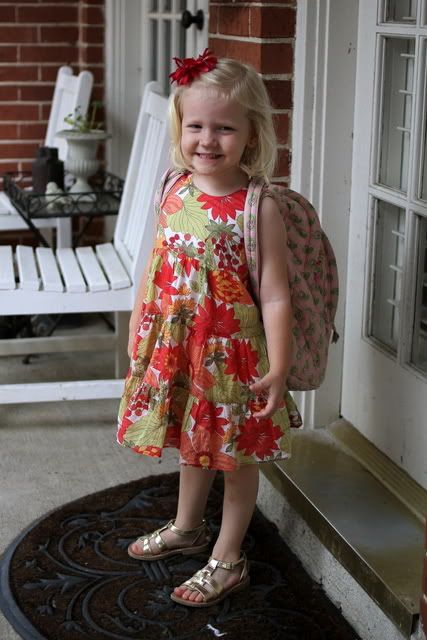 Later that day when Mike got home from work, Ella and I headed off for our little date.
She wanted to eat at The Rainforest Cafe,
like Addie had :-)
, and then go look at Barbies.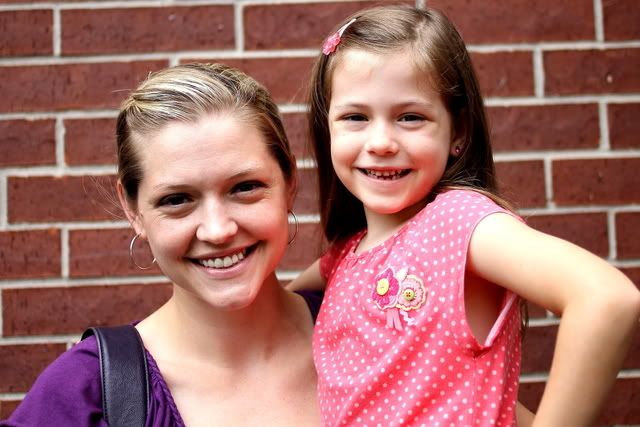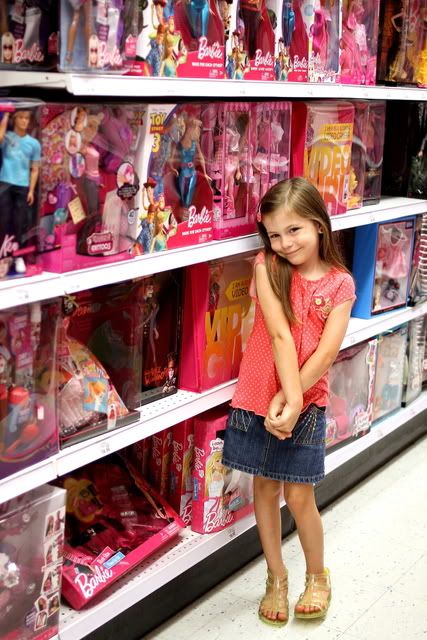 Ella and her little poses :-).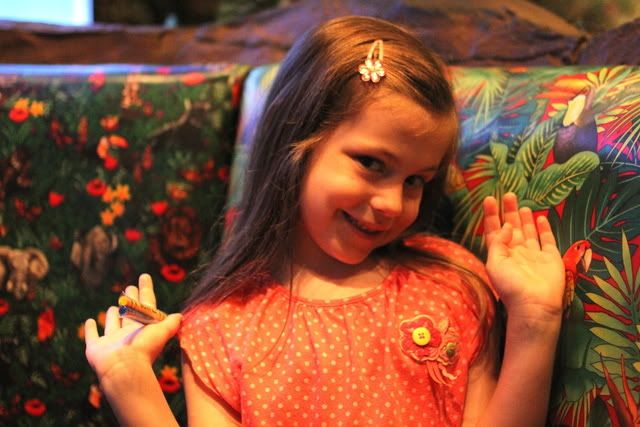 We were sitting by one of the fish tanks had so much fun talking for these two fish while waiting for our food
(which is a

long

time at Rainforest!)
. The little red one loved this one spot by the coral and the "dalmation" fish would try to steal his spot. We had ourselves laughing pretty hard!
| | |
| --- | --- |
| | |
Addie had almost two full days at Nana's and she didn't want to leave...for anything! Not to eat ChickFilA, not to go to a movie, not to go pick out doughnuts. So, they brought the food to Addie and she stayed with the cats :-).
Addie and Bill the cat really bonded during her stay and he has received the honor of being Addie's other best friend. About a month ago I was driving with the kids and Addie randomly told me, "Mom, Nana is my best friend." Since then she has talked about it quite often and wouldn't let me, or anyone else be her best friend even though I would tell her she could have more than one. Well, when I picked her up yesterday afternoon she would only say goodbye to Bill and told me, "Bill is my best friend too. And Nana."

Next up on our agenda before summer is over...Daddy/Daughter Dates!