The day Ella was packing for her date with
Nana
she couldn't find the little stuffed dog she wanted to bring, Sniffer. We promised to keep an eye out for him and she picked an alternate dog to bring for the night. Over the next few days we looked everywhere we could think of for Sniffer...the toy basket, under the bed, in the dress-up box, etc. but he was no where to be found. While we were in San Antonio Ella came up to me crying one day because she really missed him. I was worried that he had accidentally been donated or thrown away but promised that we would keep looking. We talked about making lost dog posters to hang up around the house when we got home and I told her if we hadn't found him within a week of being home we would go find another little dog to replace him. The night we got back home from our trip I rushed off to an Enrichment night my mom was doing for our ward (on
family traditions
) and when I came home later that night I saw that Ella had made signs herself and hung them all around the upstairs. It was so cute...and sad.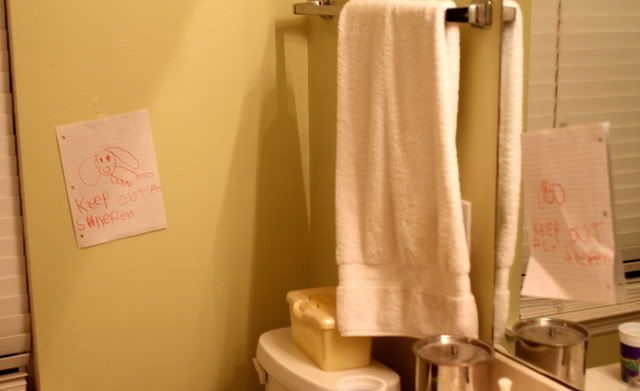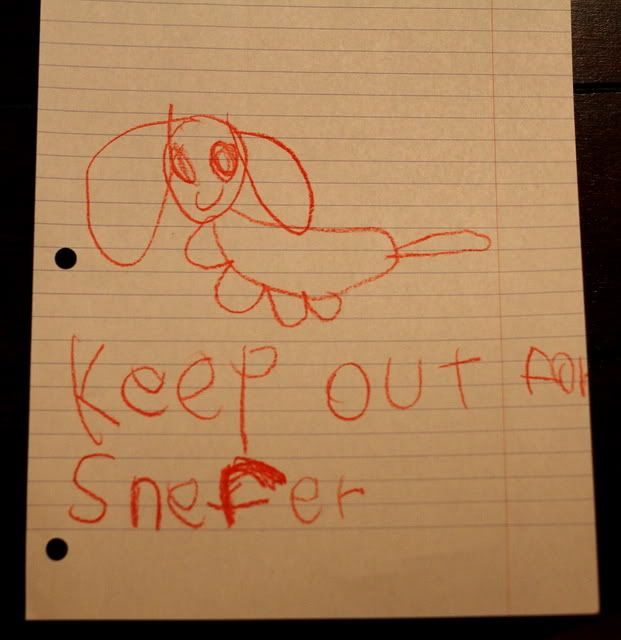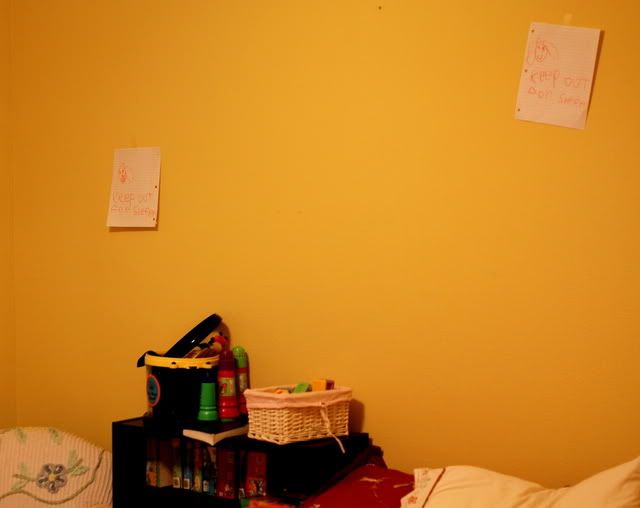 We did some really, really in depth searching for Sniffer over the next couple days and still nothing. I was pretty convinced he was gone forever, but we had 2 more days until the week was up.
Then yesterday afternoon Ella came running up the stairs giddy as could be yelling, "I found him! I found him!"
Yep, Sniffer is home at last.
He was in the bike seat of our little Dora bike. Ella went to put something else in there and there he was!
It was a very happy reunion, made even more special by Ella finding him all on her own :-).