The girls have really been wanting to go swimming but I wasn't feeling up to heading to one of the neighborhood pools with all 3 kiddos by myself, especially on a Saturday. Addie had also been telling me she really wanted to go to Nana's because Bill
(the cat)
would be so excited if she came. So, we headed over and spent Saturday enjoying Nana and Grandad's backyard
(the pool AND the rocks)
and their company. Thanks guys :-)!
(and thanks to Grandad for swimming with the girls for so long, they love it!)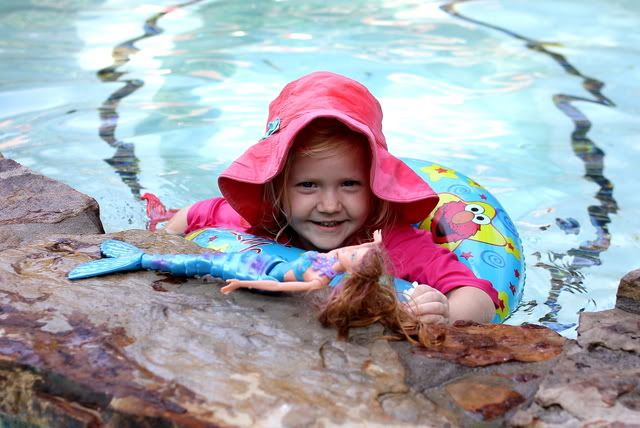 Ella is big enough to get Grandad back in the a water fight now...and she's proud of it :-)!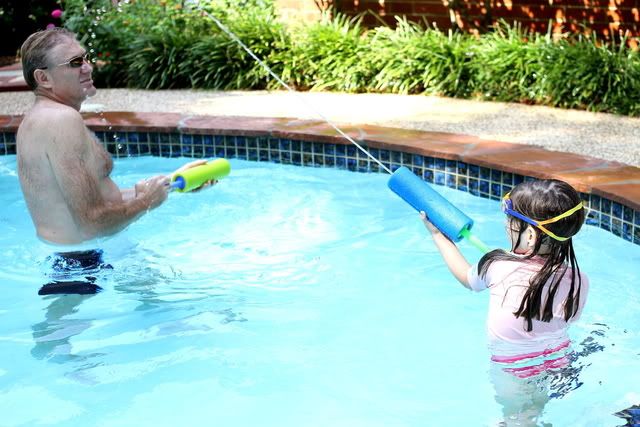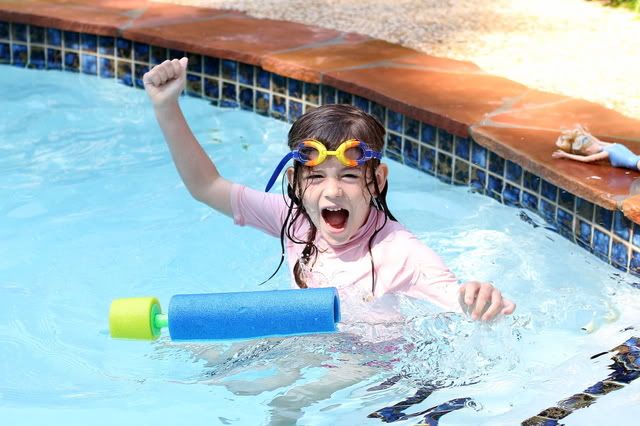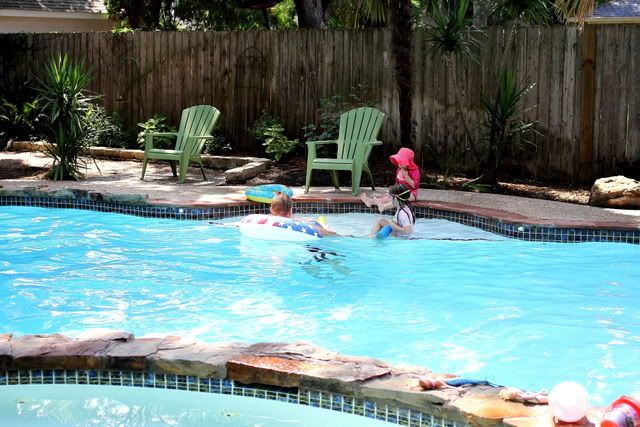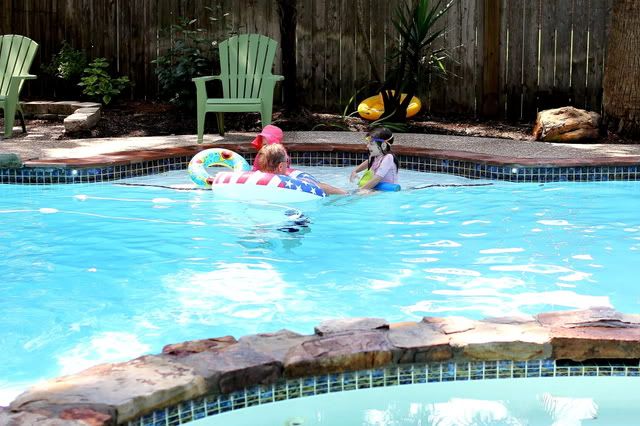 Just look at this little body :-)! Preston was in rock heaven!