This is Mike's last full week home with us before the school year begins again :-(. Although I am very ready for school to start for quite a few reasons
(I'm craving a schedule badly!)
, there are definitely some summer things that I am going to miss...and having Mike home so much is definitely one of them! He wanted to take each of the girls on their own little date before the fun is officially over, so yesterday he and Addie went on a little date. They went to get doughnuts, look at the animals at the Pet Store
(where she was super excited to see a cat getting groomed)
and to the Dollar Store to pick out some treats.
Today was Ella's turn. She requested lunch at Taco Bell
(the crunchy tacos are her FAVE)
, to the pet store
(because it sounded so fun when Addie went)
, to look at Barbies and then on her own treat-picking-out-trip to the Dollar Store too.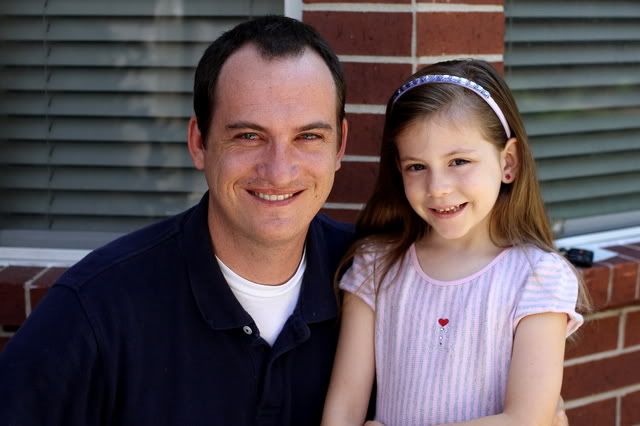 The girls had so much fun having their dad all to themselves! They are going to miss him tons once school starts too. I'm just so grateful that Mike is able to spend so much time with us
(not just in the summer, but all year round)
...being a teacher is pretty awesome when it comes to being a parent!
And here's a few of Preston. Although the accessories are limited for boys, I have definitely developed a love for little boys' shoes. How cute are these little sneakers?!