When it comes to Ella's hair, her very favorite way to wear it currently is with a headband. Sometimes though she'll request a specific style
(like the two braids coming together for her birthday party)
and other times I have to convince her that she'll look cute wearing it the way I want her to.
Last week I had done her hair one day
(nothing too snazzy but more than just a ponytail)
and when she got home as I tried to pull details of the day out of her
(she almost always tells me she can't remember when I ask her anything, I didn't think that was supposed to happen until they were older :-)
, I asked if anyone said anything about her hair. We were being silly so when she said no I said, "WHAT?!?!" and we laughed about it and decided we
were
going to get a compliment the next day. Well, still nothing the next day
(although the librarians did compliment her when we went there that afternoon, so that kind of counted)
. So Friday we went all out. We looked on some hair blogs until Ella found one she liked and we even missed the bus because we were finishing it up
(we missed it Thursday too...not a great start to the year :-).
But we did it! Mission Compliments was a success!
Thursday running late


(too bad Preston is always drinking his morning bottle at this time)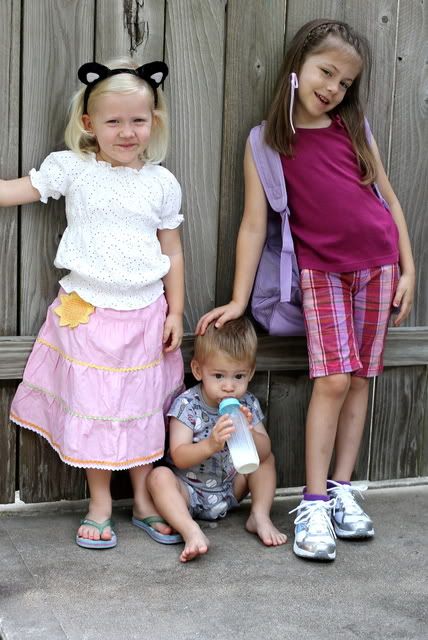 (it sure doesn't slow him down though)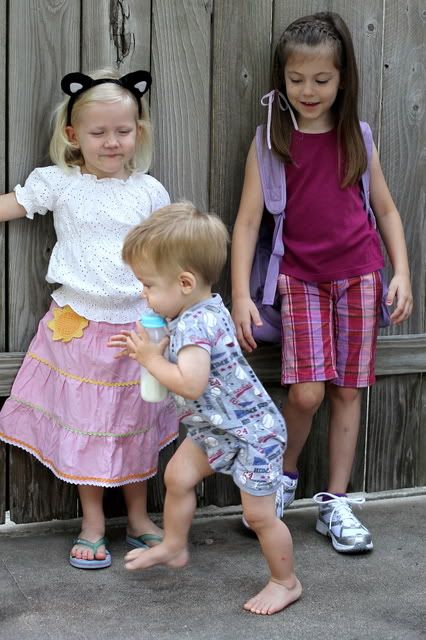 and Friday running late again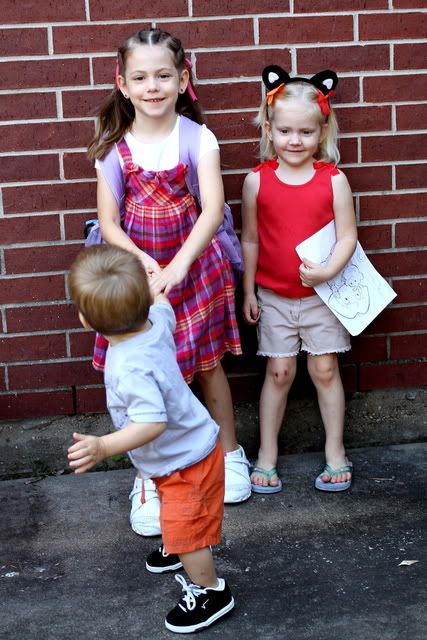 And a random of Addie playing at Ellie's house the week before.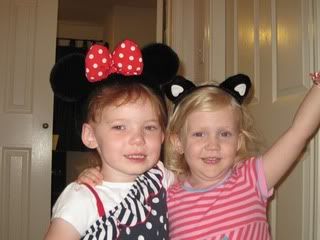 I was planning to squeeze all my pics from Saturday in here too, but I'm going to watch Big Brother instead. Happy New Week's Eve!
and the two hair blogs I've been using...
Princess Hairstyles
Adopt a 'Do
(and Melanie, if you read this, do you still have the one you emailed me awhile ago? I can't remember it anymore)