to Our Last Days of Summer...
Thursday after a fun day
(we went to the library and Ella had a birthday party)
, we got to go meet Ella's 1st grade teachers that evening. One of the nice things about the program Ella is in is that she will be with the same 40 kids each year...which means she will know everyone in her class, some more than others, but it is still
much
less intimidating. The great news this year is that almost all her favorite friends from the classes last year are in her homeroom class this year
(which means they will be together almost all the time, although they will still do things with the other class)
. I am so excited for her :-)! Her teachers both seem awesome and really nice, especially her homeroom teacher, so although Ella is feeling a little anxious about starting 1st grade
(and sad that she won't have her teachers from last year who she LOVED)
I know she will love it! Nana and Hope came to hang out with Addie and Preston so that Mike and I could both go with Ella to meet them. Afterwards we kept up the tradition we started last year and went to get ice cream. Ella got mint n chip...her favorite :-).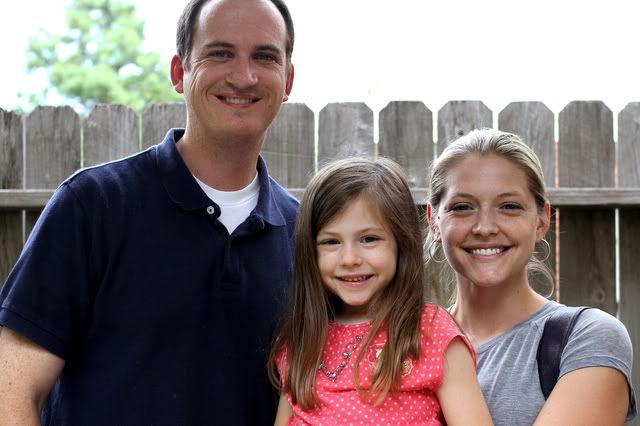 | | |
| --- | --- |
| | |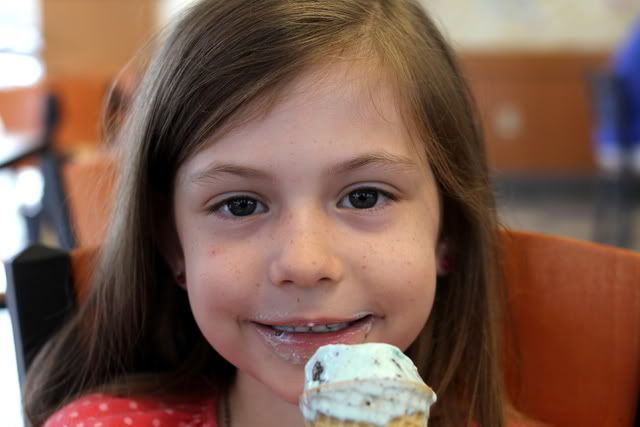 | | |
| --- | --- |
| | |
On Friday Grammy took the girls on a movie date
(to see Cats and Dogs...which they have been
dying
to see-and they saw it in 3D no less!)
. This was Addie's first time to get to go with just Grammy
(no mom)
and she felt like she was SO big. They loved the movie and had so much fun...thanks Grammy!
(I couldn't decide which picture I liked best...and Kayley, can you tell Ella loves that necklace you gave her with her bday present? She wears it everyday!)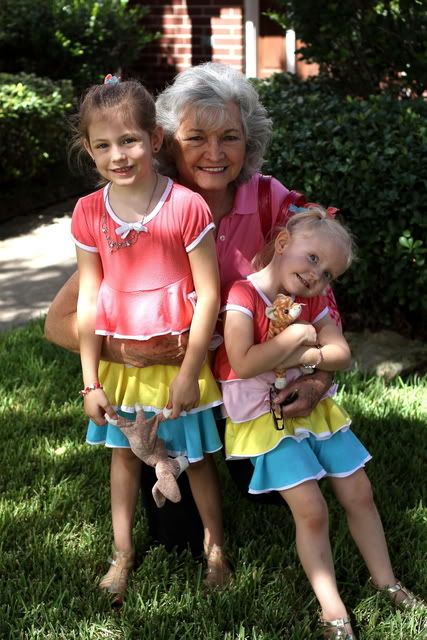 I kept Preston up a little late that morning so that I could put him down for a nap while the girls were gone and enjoy some quiet in the house. After letting him play outside for a little while I was way too hot, so nap time it was...and some heavenly peace for me :-).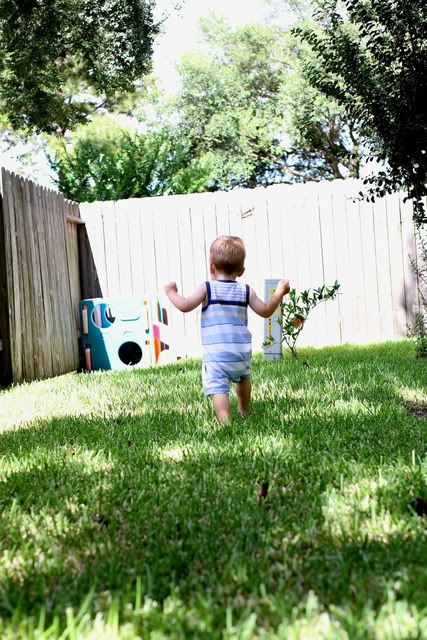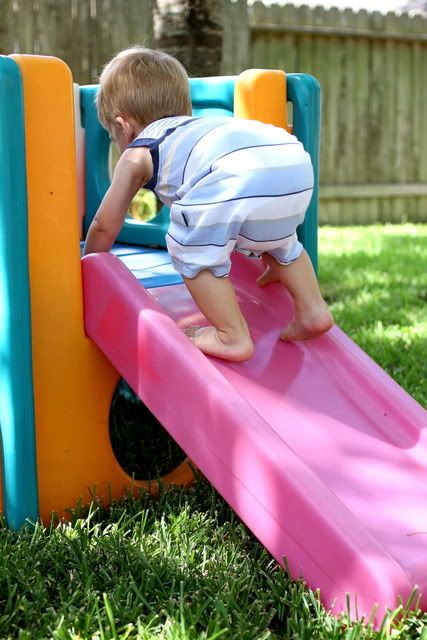 Hey, Cute Face!