I'm glad that Ella doesn't mind riding the bus, because it sure makes my life easier, especially with Addie and Preston to worry about. She was excited to have the same bus driver, but we were disappointed her new bus still doesn't have air conditioning. Hopefully it will start cooling off a little soon!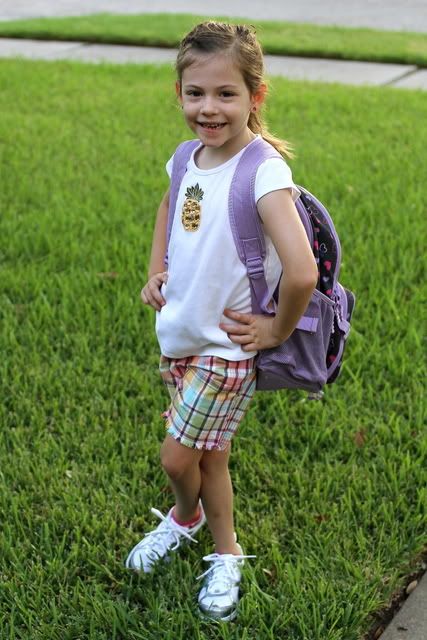 | | |
| --- | --- |
| | |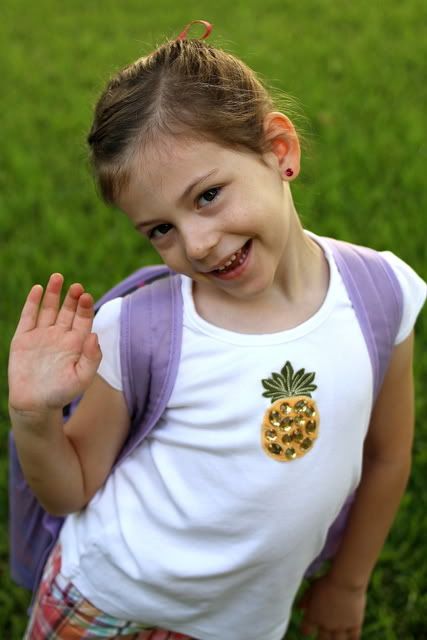 Since Preston was asleep when Ella came home the first day, this was his first time to see the bus stop so close and he was pretty excited...he was also excited to run free outside.
(Addie opted to wait inside with her cats)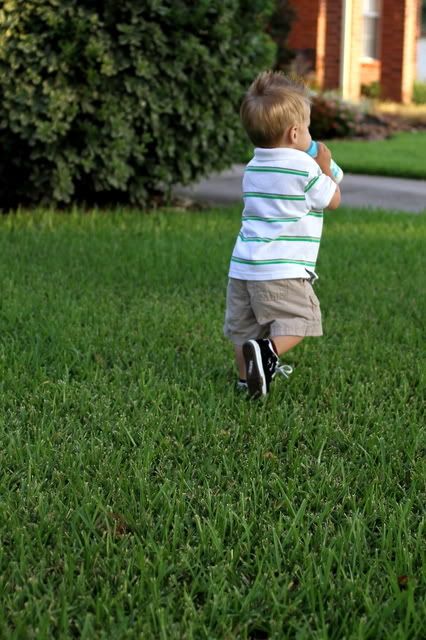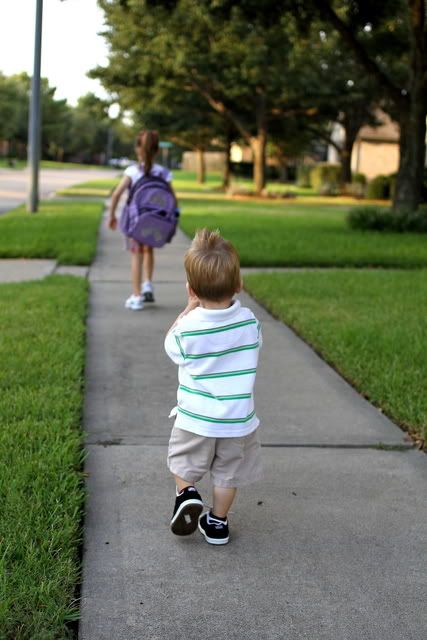 Goodbye Ella!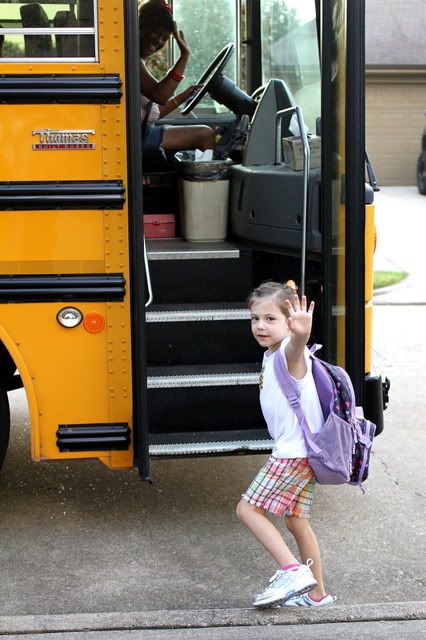 Addie, Preston and I headed to the gym and then to a follow up with the ENT
(ear, nose, throat specialist)
for Preston. Usually we are in and out of there pretty quickly, but yesterday the waiting room was FULL and it took
FOREVER
. Luckily, both kids were on their best behavior and Preston cooperated a little more for his hearing tests. The good news is the fluid in his ears is gone and his hearing is back to normal
(based on one test, we couldn't get him to focus for the one where he sits on my lap in the room with speakers on either side, but since he passed the first one (when a little thing was stuck in his ear
)
she said she wasn't worried about it...and I'm not worried about it because he is speaking and responding just fine in my opinion)
, so we won't be going back anytime soon!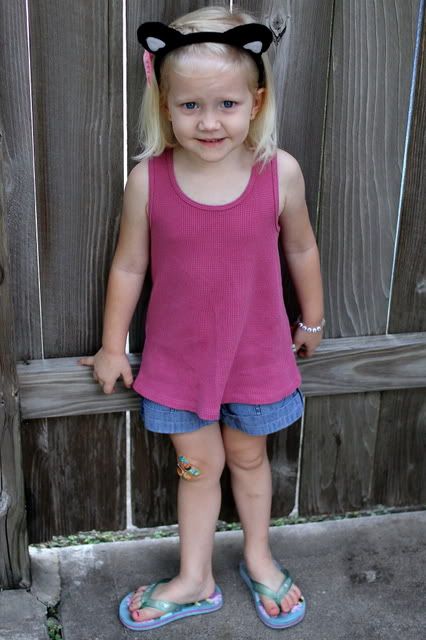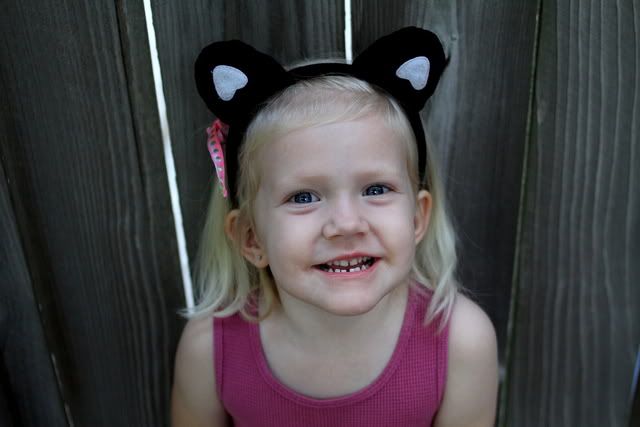 The other good Preston news is that he is eating more
(I'm being sure to offer him food before milk which is making a big difference and I think settling into a routine is helping because we aren't eating on the go so much)
AND his poops are back to normal. So, we'll hold off on the Celiac test for now and just keep an eye out for symptoms and future weight gain issues.