More of the same pictures...headed to the bus stop in the morning,
but this time with all 3 kids, so still photo-op-worthy.
I just love this picture of our whole little crew all together.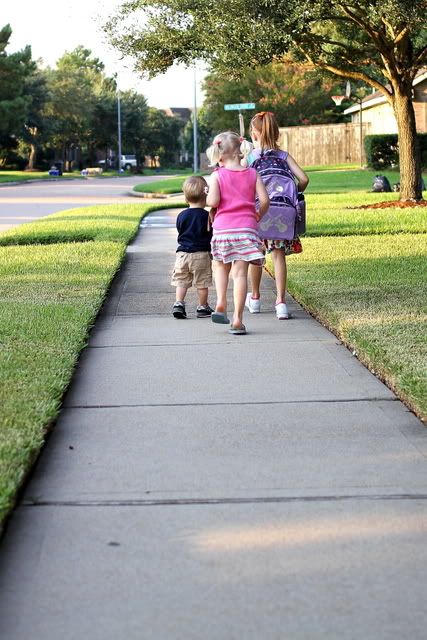 Maybe because this one didn't work out very well :-).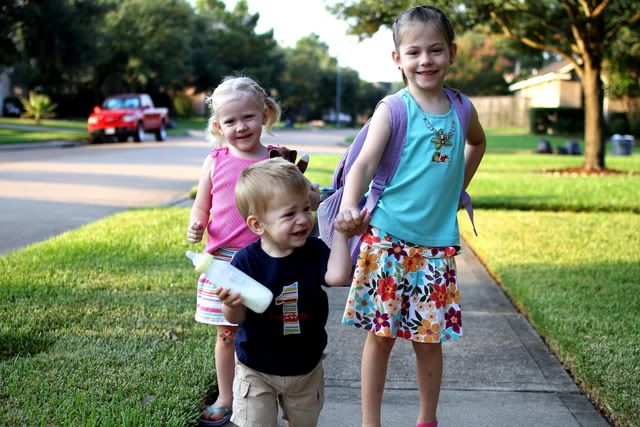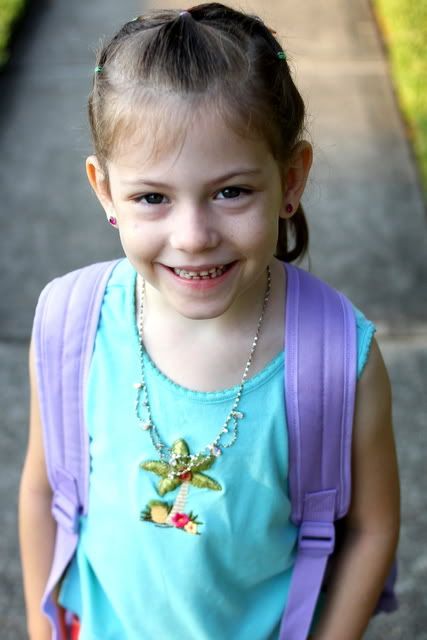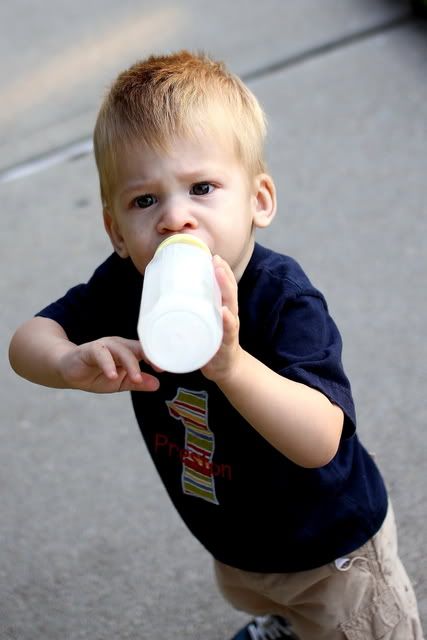 | | |
| --- | --- |
| | |
I've got to get a video of Preston's reaction when the big, loud bus pulls up and pulls away...so hysterical. He is in complete awe!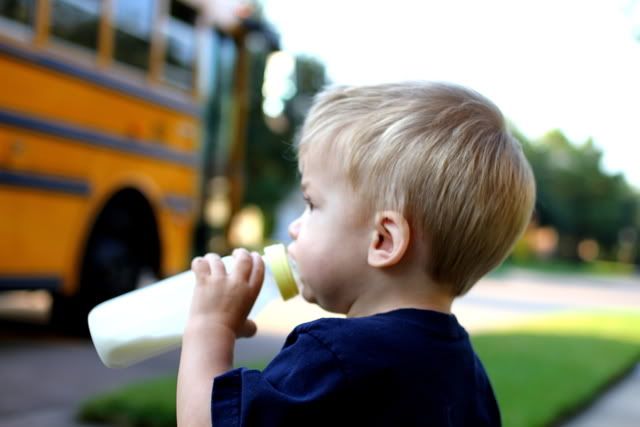 I took Preston to his first toddler story time at the library and, although it was insanely crowded, he thought it was pretty cool
(especially when I wasn't forcing him to stay with me)
...so did Addie Cat and her cat, "Valentine Marie".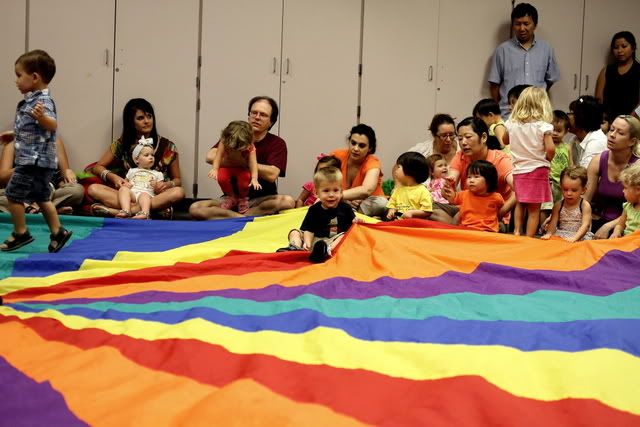 Nana and Taylor
(who she watches part of the week)
stopped by afterward to hang out. Once Addie got her fill of games on Nana's phone, she paid some attention to Taylor :-). I think Preston and Addie both thought it was pretty cool to have another person their size in the house.
Preston is such a funny little guy. He figured out he could climb onto the living room couch and be one of the big kids and thought he was
sooo
cool!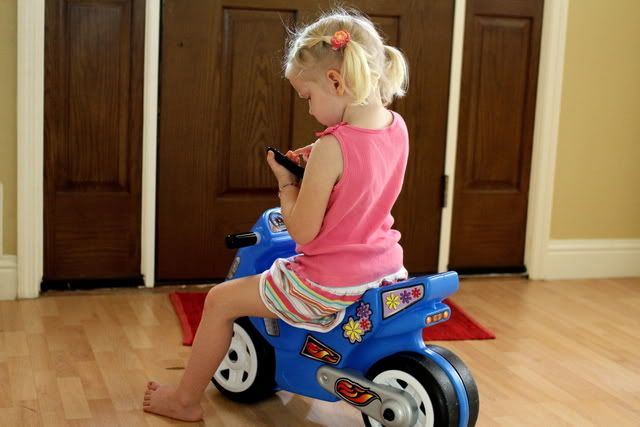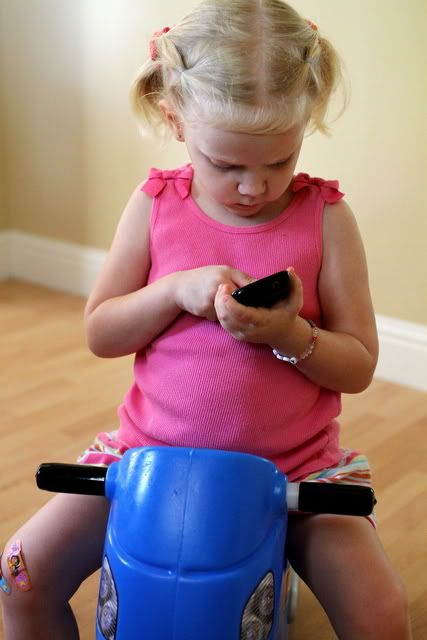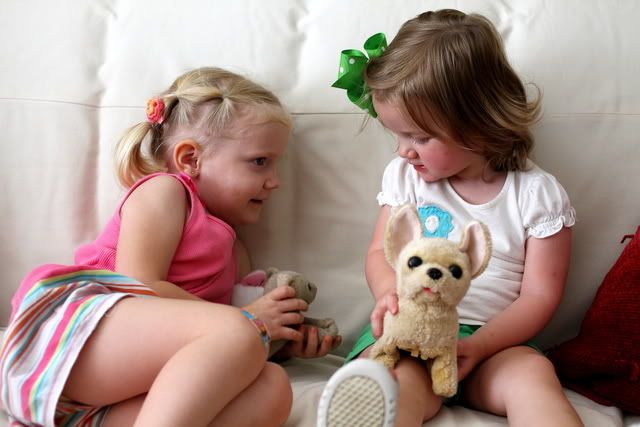 "Check me out!"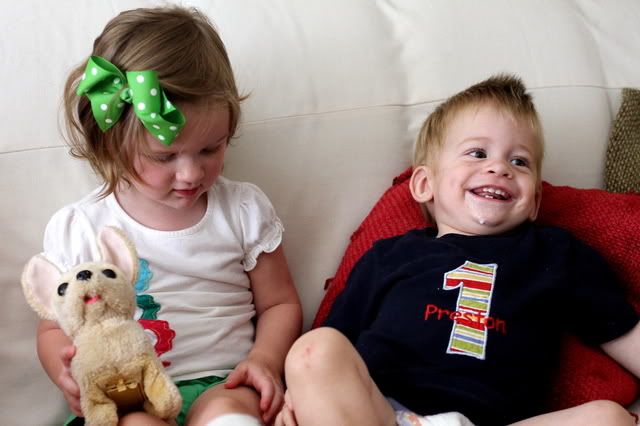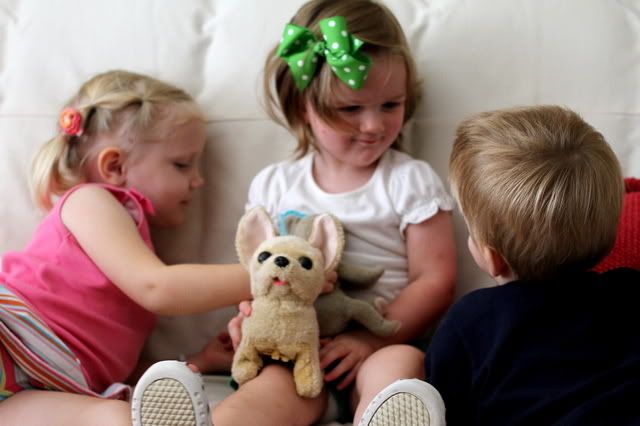 See what I mean, he thinks he is the coolest kid around! :-)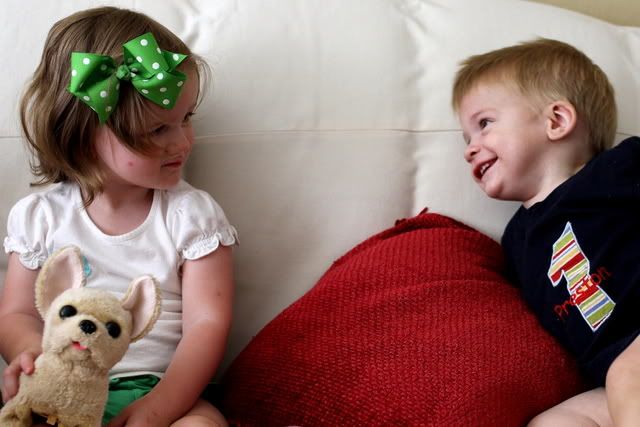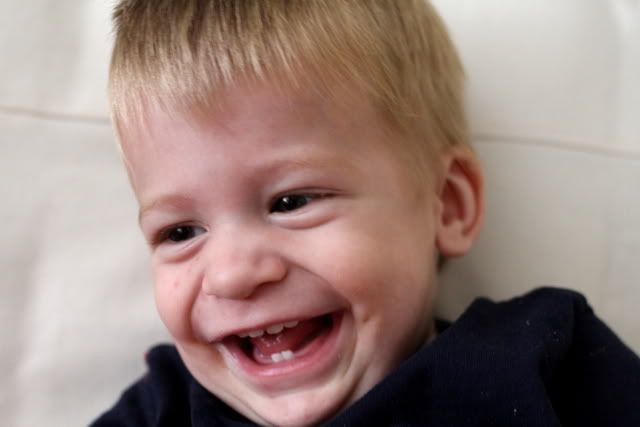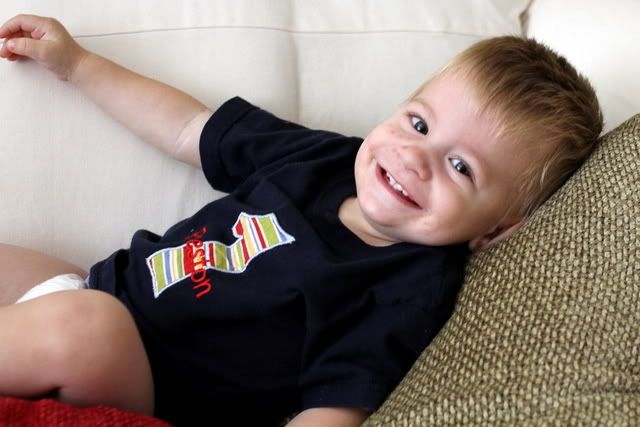 So, while we have been keeping busy each day, I haven't been getting nearly the amount of things done that I was planning on. Maybe once Addie starts Joy School?! I am happy to report that I did vacuum the downstairs this morning though, before running some errands...go me :-)!