I LOVE, LOVE, LOOOOVE these pictures!
Ella and Preston were playing outside and I was in the kitchen cleaning up our cooking extravaganza. I could hear screaming and giggling and looked out the window to see them going crazy with the ball. They were pure happiness.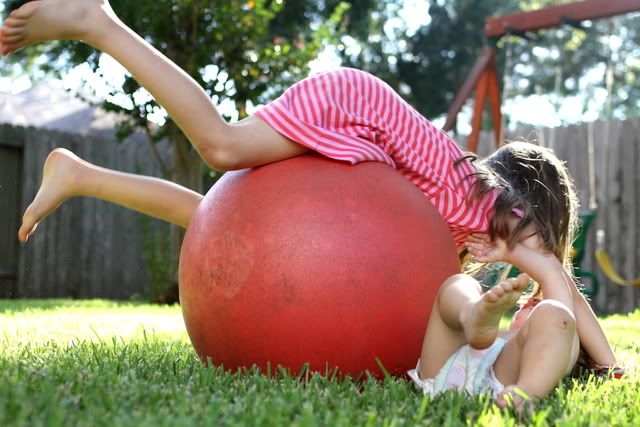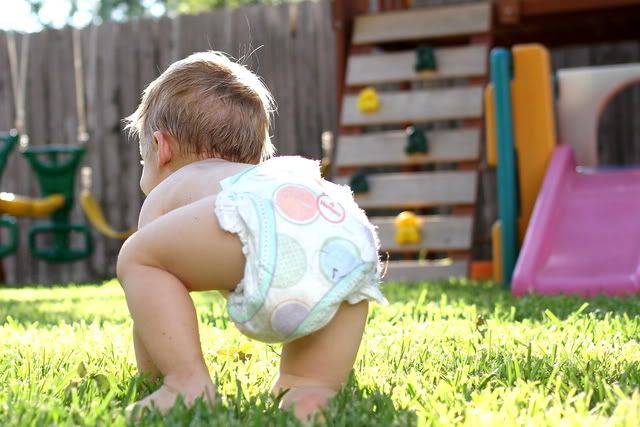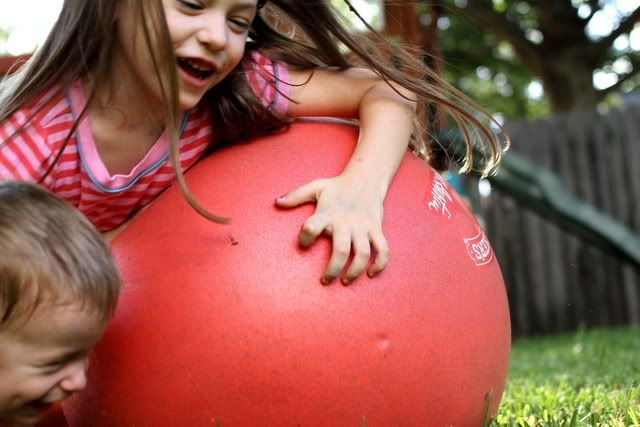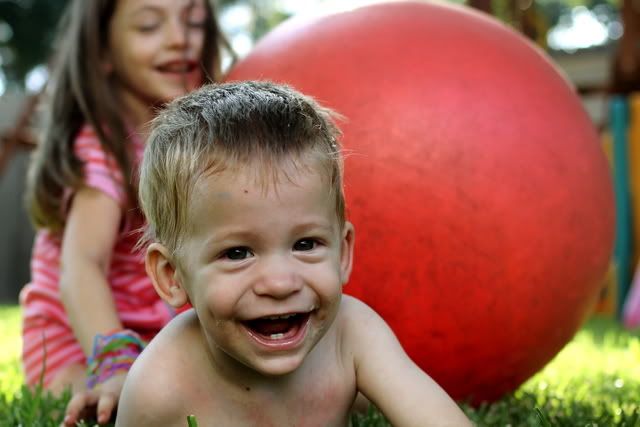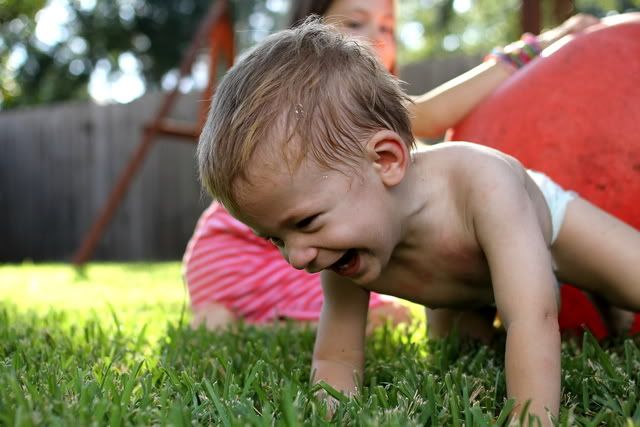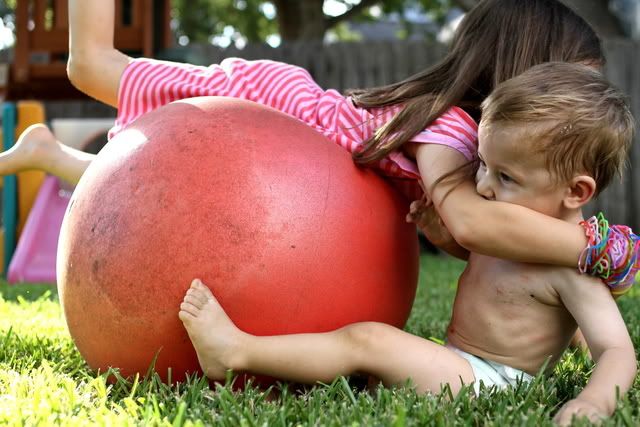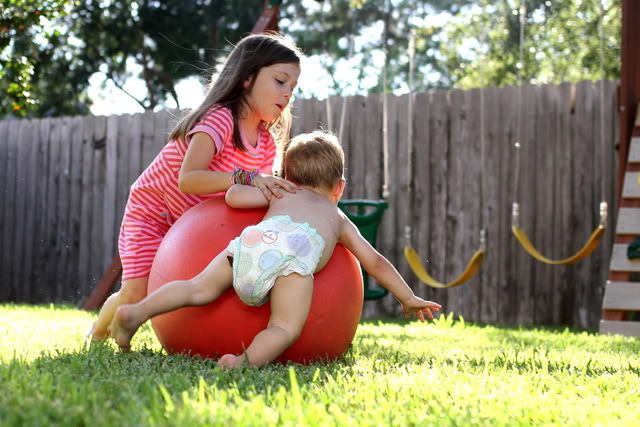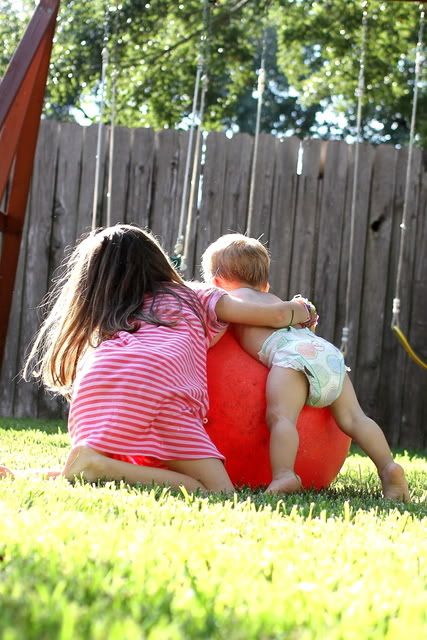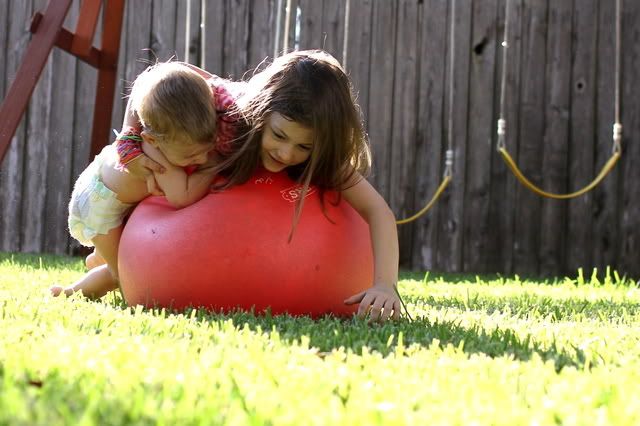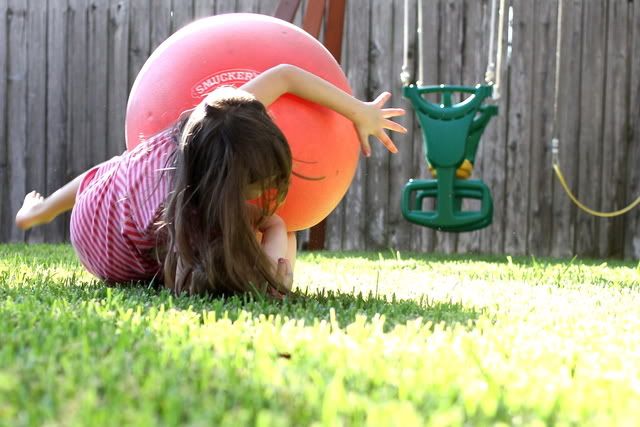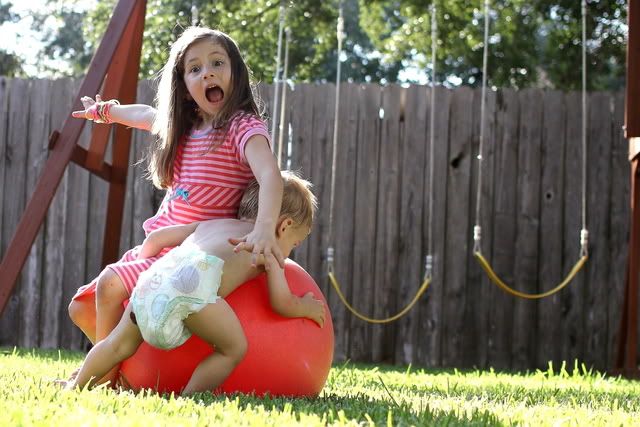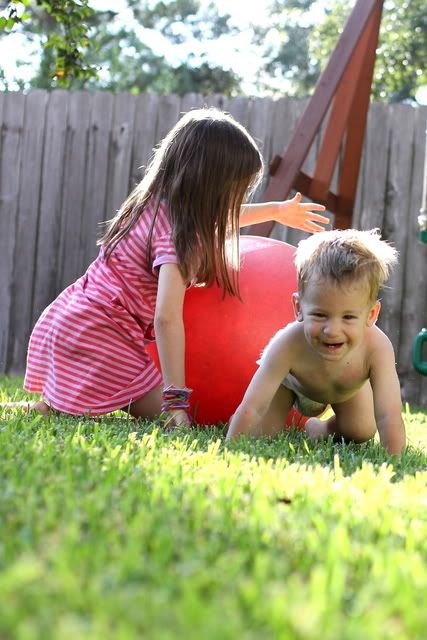 These two defying gravity pics are my VERY favorite though
(with the exception of the one of Preston's cute smiling face near the beginning)
...