Tuesday Miss Adeline started up Joy School again.
This year we are doing the actual Joy School program, which means a provided curriculum making planning easier, and its twice a week
(wooo hooo!).
We have our same group of girls as last year and a boy joined the group too! So far Addie is loving it!
She would NOT look at me for pictures the first day.
(isn't that cat lunch box just so perfect for our Addie Cat?!)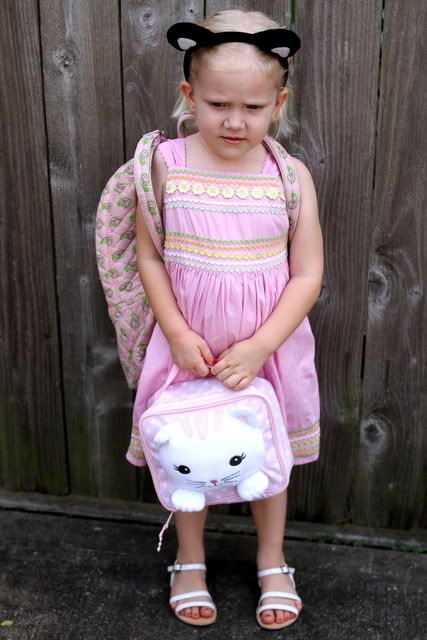 (yes, she is using Ella's old backpack, with Ella's initials on it, but I just scored a great deal on a purple Tinkerbell one for her, hopefully it will get here fast!)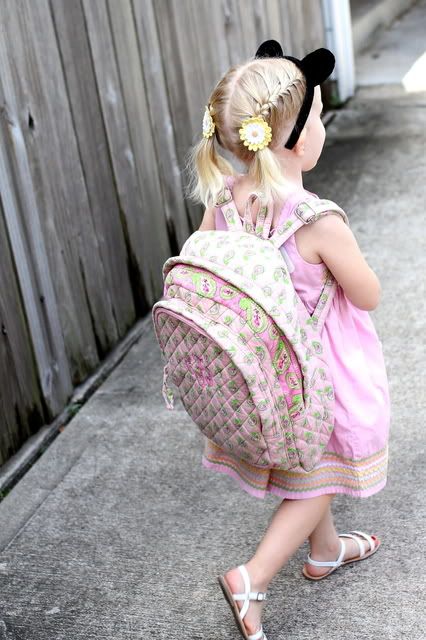 Walking up to Hannah's house.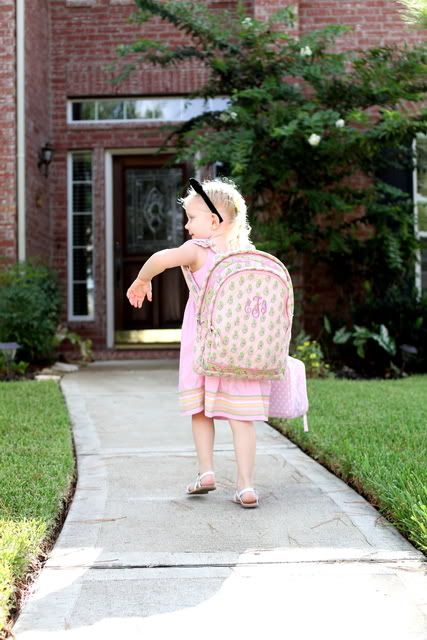 Look how much Addie has changed since her first day of school last year!
(Katie did this on her blog and I couldn't believe how much the girls still looked like babies, so I had to copy!)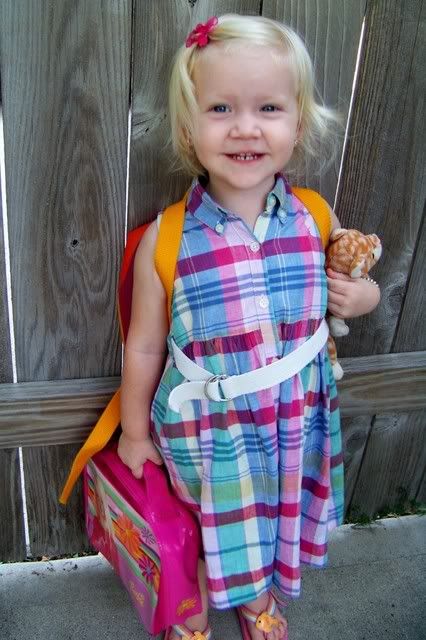 And some Ella poses from earlier that morning...