I have recently been feeling calm and peaceful and not really stressed about much. This is
very
unlike me, so I'm trying to enjoy it...and keep it going :-)! It makes it much easier to be able to look out the kitchen window and see the kids play together while I am getting dinner ready and just appreciate it.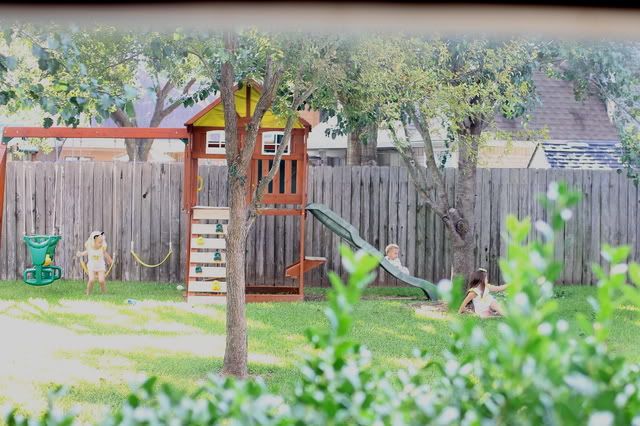 I'm not sure what changed exactly. I think a big part of it has been the return to a schedule with the beginning of the school year, which has definitely been a welcome change not only for me, but for the kids too. Although I tried hard to keep somewhat of a routine in the summer it was tricky and just when we would be getting into a good groove, we would go out of town and mess it up again. So, that definitely accounts for some of it, but I feel like something else has changed
in
me too. I feel the power to be more patient with the kids, more forgiving to myself when I can't accomplish all the things I had hoped and more thankful for the people in my life. I definitely still have much room for improvement of course, but I feel like for the first time in a long time I am totally content with what I am doing and how I am doing it. Maybe I finally grew up :-).