Ella has been missing out on the cooking fun Addie and I have while she is at school, so Saturday we set out to make some tasty treats...and get a little silly at the same time.
Preston had just woken up from his nap, so he got to join in too.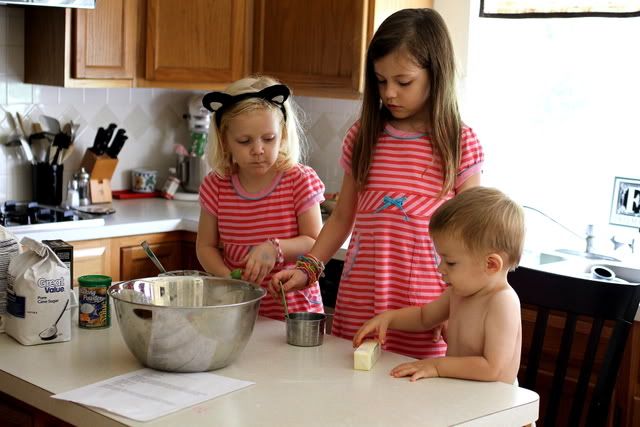 (this was cute...Addie doesn't like loud noises at all and without anyone saying anything,
Ella covered her ears for her while she used the hand mixer)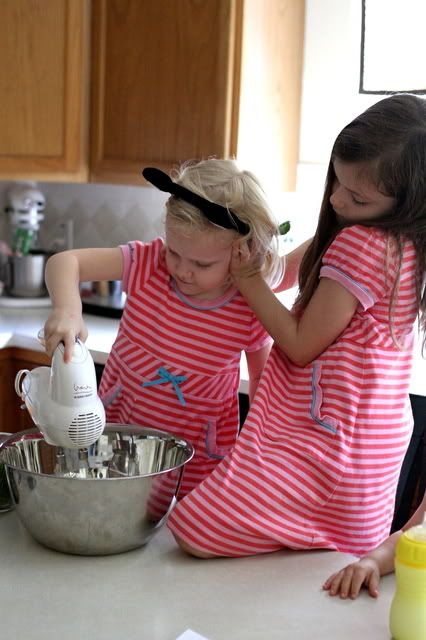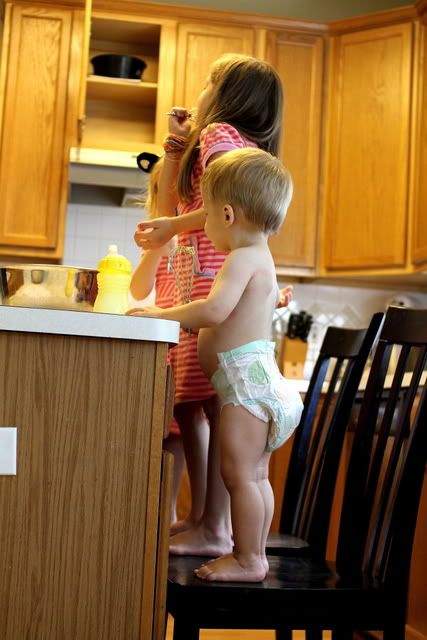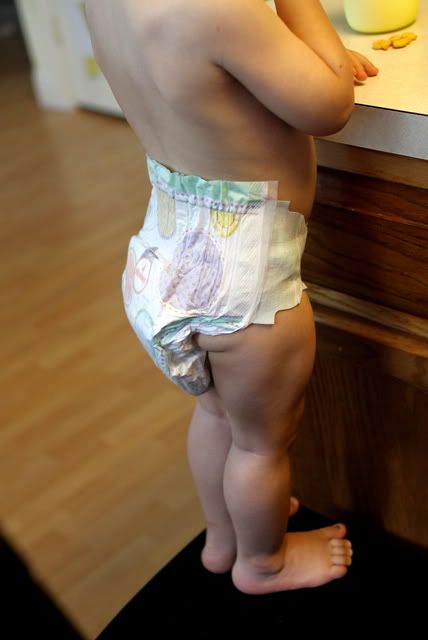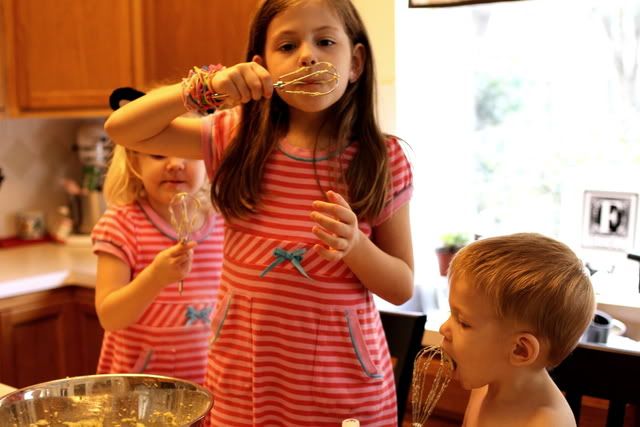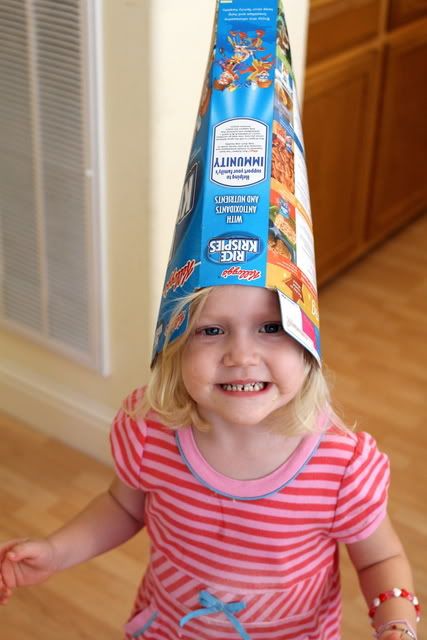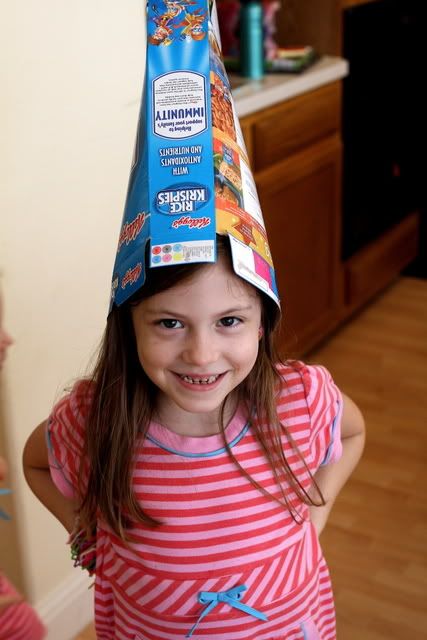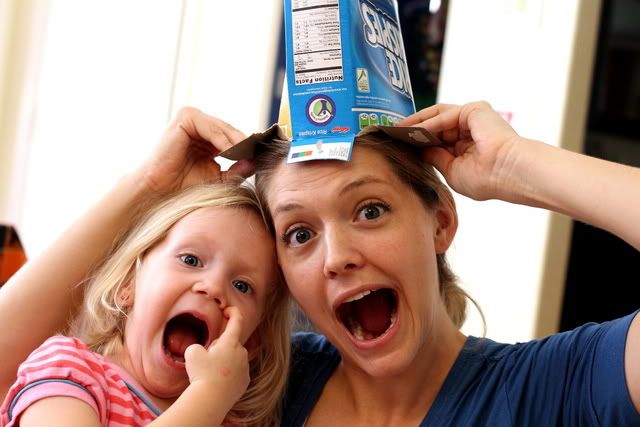 it's hard to tell from this picture, but Preston just bent over and picked up the marshmallow with his mouth...no hands...he wasn't so sure about the marshmallows and didn't end up eating much of it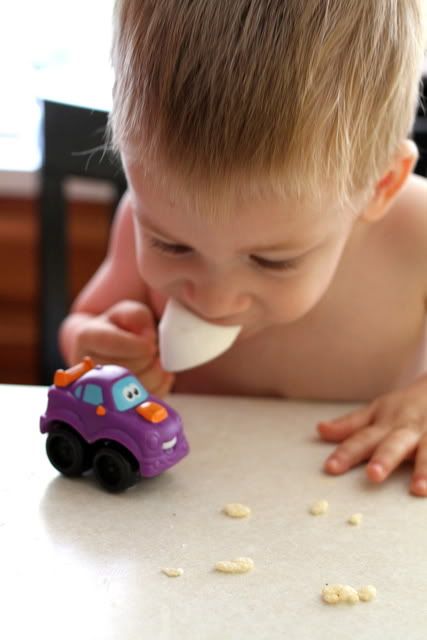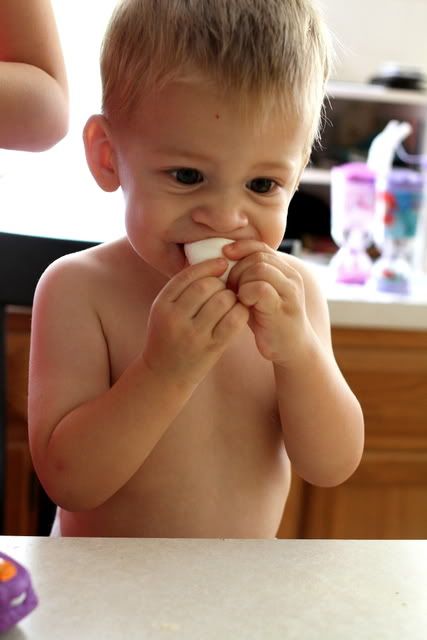 The best part of helping cook is all the snacking involved :-).
We made these yummy
Lemon Zucchini Mini Muffins
and some rice krispie treats
(we added some peanut butter and chocolate chips to them).
YUM :-)!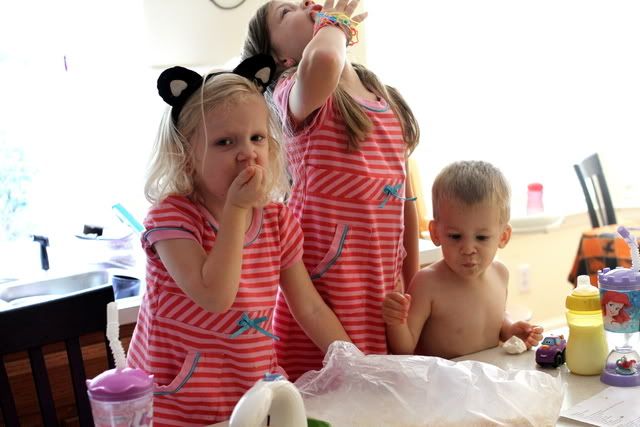 This weekend we also enjoyed our fabulous fall weather (it is seriously perfect outside right now!) and started decorating for Halloween...sure, it's not October yet, but why not?!