A little while ago my mom mentioned that she had seen a cute idea for cat pancakes and wanted to have Addie over for a little Cat Brunch. I was more than happy to provide a day when I had an appointment and needed some help that would be perfect :-).
I let Addie wear her new Halloween cat ears for the occasion
(we are saving them for Halloween before they become everyday ears)
so Preston could wear the usual ones, and Addie of course requested a nose and whiskers. Preston was watching intently as I drew Addie's face on so we let him have his own...he thought he was the coolest cat around!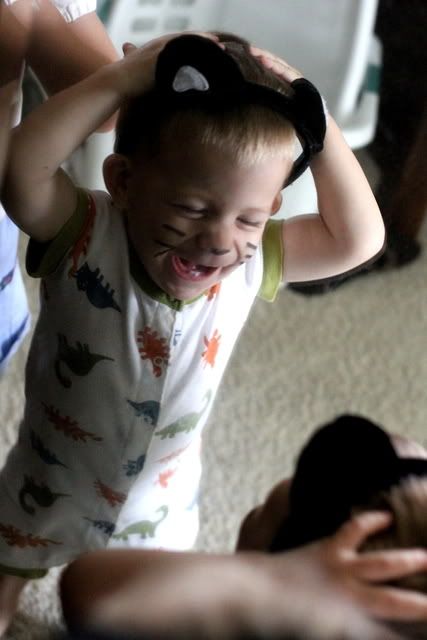 Nana had it all set up
super
cute, of course, and Taylor Cat was there waiting for the arrival of Addie Cat and Preston Cat.