and pretending she doesn't like homework, although I can tell she really does and feels super big that she has it :-).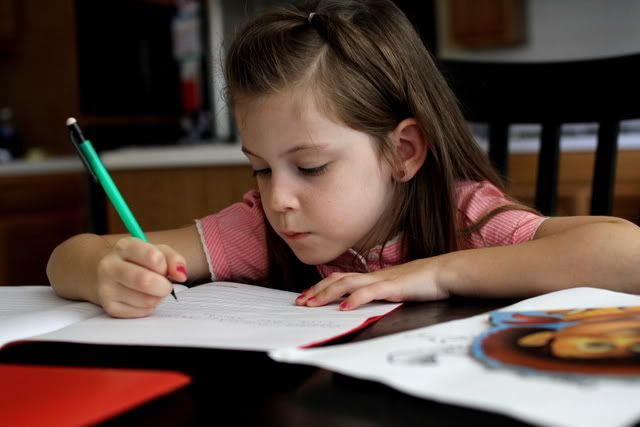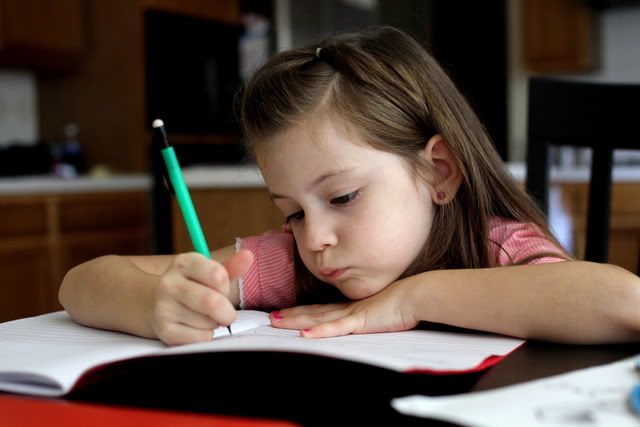 Trying to finish a book before the bus arrives.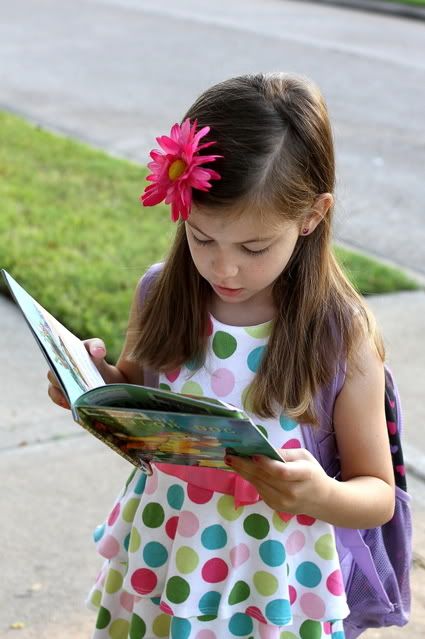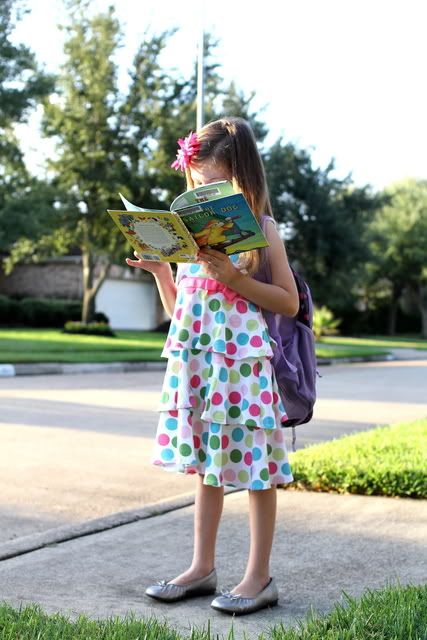 And I'm super excited because this week I'm starting a little local photography class taught by a "prize winning professional travel photographer whose career has spanned over 35 years." I'm hoping he lives up to the hype :-)!