Saturday felt absolutely magnificent outside! There was no humidity, which meant you weren't sweating as soon as you stepped outside. The kids all played outside in the backyard for a
long
time, something we haven't done all summer! We know it will be back again before our real "fall" comes to stay, but it was a nice little break!
(and Ella and Addie played SO nicely together ALL day Saturday...truly one of the benefits of school and the time apart is that they miss each other and have so much fun together when they are both home again)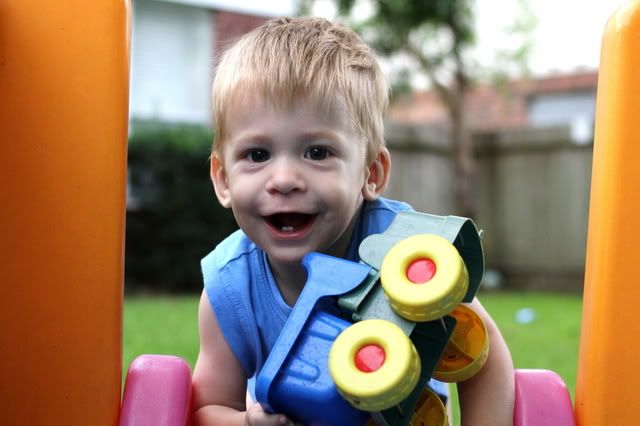 Preston came inside and was trying to play with all the kitchen things while I was getting dinner ready, so I gave him some water and one utensil to play with outside.
It didn't take long for the girls to run over and see what he was having so much fun doing...and then it became a huge activity that kept everyone happy for quite a while.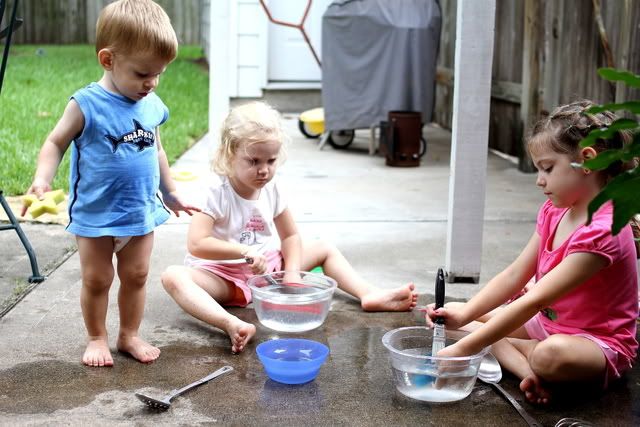 That is, until Preston decided dumping out all the water was more fun than playing with it.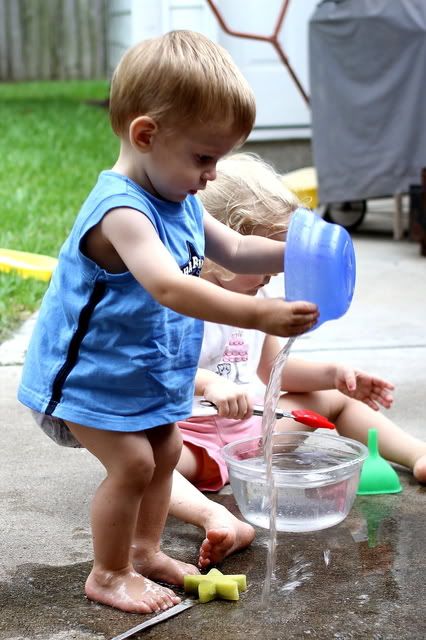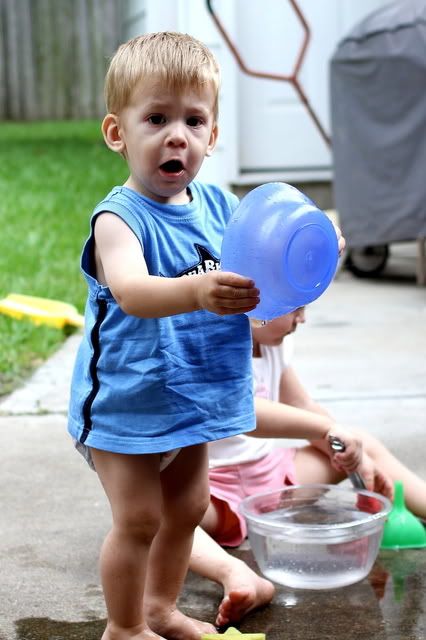 I went inside to check my food and when I came out Preston was up inside the little house of our play set! I ran over and tried to show him how to go down the slide
(which he didn't want to do).
As soon as he was back on the ground he would run back to the climbing wall and go up again.