If you come to our house, you may not want to eat the hummus!
Preston recently discovered he can use the chairs as a means to climb onto the kitchen table.
Monday morning I was finalizing our grocery list and eating a healthy breakfast of veggie chips and hummus :-)
(our latest favorite snack)
, when Preston climbed on the table and helped himself to some. I was organizing coupons and looked up to see his WHOLE hand in the tub of hummus. Appetizing.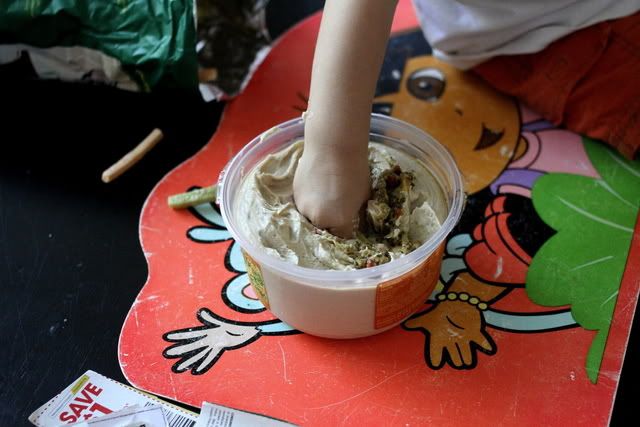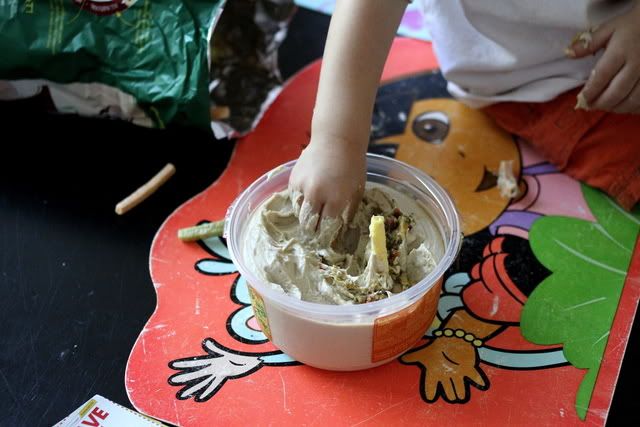 On the plus side, at least he'll eat
something
with some fat in it!
Mike has been keeping really busy with work and we've been missing him
(we are not used to him being gone so much!).
Monday afternoon Mike picked up Ella early from school and took the girls on an early dinner date to enjoy Cici's pizza buffet
(they have a special Happy Hour deal from 2-4pm right now)
. All day leading up to the date Addie kept telling me, "Mom, I love eating Cici's!" Mike is such a good dad!
And here's the before school pics from that morning...