One of the librarians at our favorite library asked me if my grandma, mom, kids and I would be able to pose for a 4 generation picture in the library for their website. We had scheduled it for Monday morning, so of course, Preston fell and cut his face Sunday evening :-).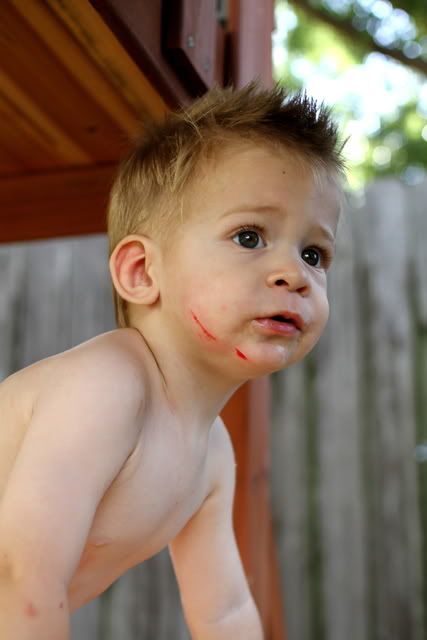 It actually looks worse now than it did right after it happened, but it never seemed like it even hurt him...he's tough when he wants to be.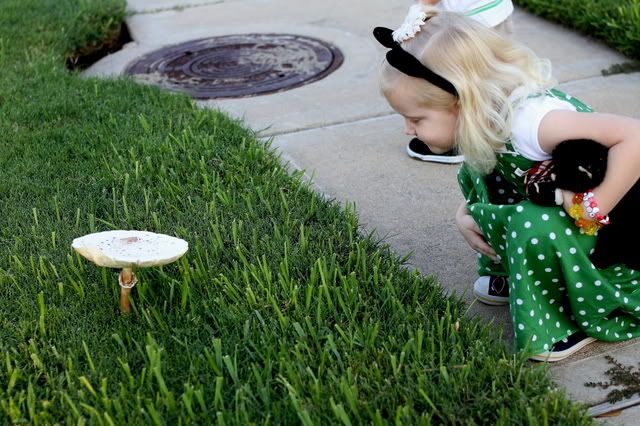 I was concerned with making sure Addie and Preston were dressed cute for the picture that morning so I let Ella fend for herself.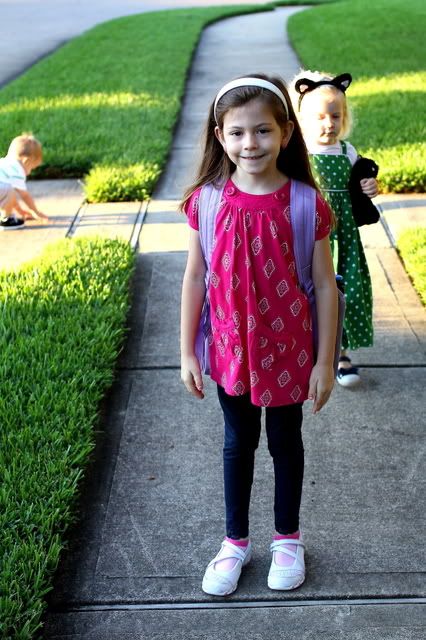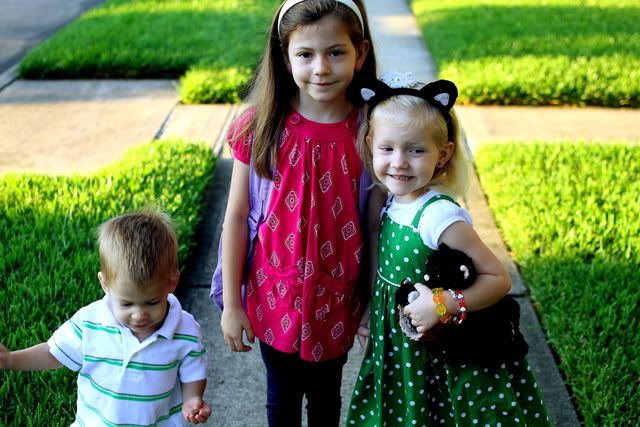 I was impressed with how much I accomplished that morning! Between 8am and 11am I managed to go to the gym, Walmart for our grocery shopping, come home and get picture ready
(which meant make-up AND drying my hair)
and still pulled into the library parking lot right at 11am!
They said they would send me the link and copies of the pictures, but I haven't heard anything yet.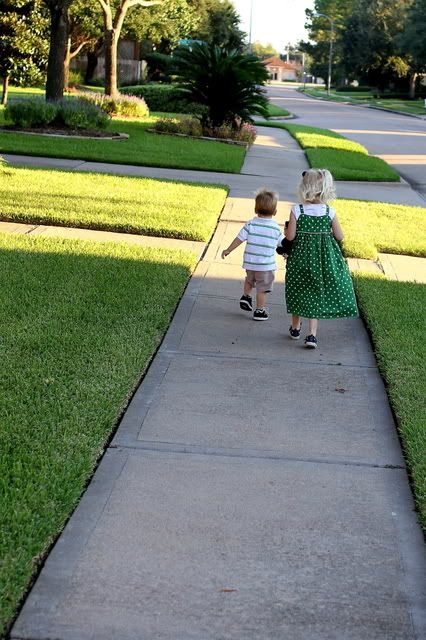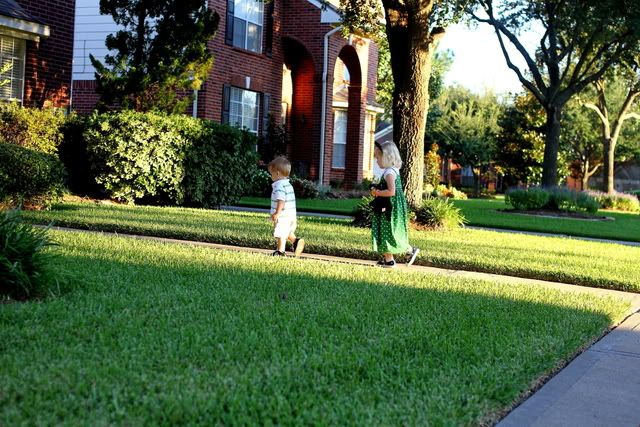 The kids enjoyed the FABULOUS weather that afternoon. Can I just say that since it has cooled down, my kids have hardly asked to watch any shows?! It's been AMAZING! (not to mention it's so nice when they start driving me crazy to tell them to go play outside where I can hardly hear them)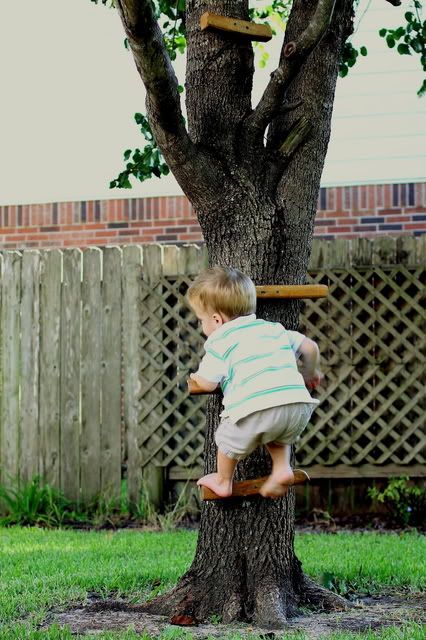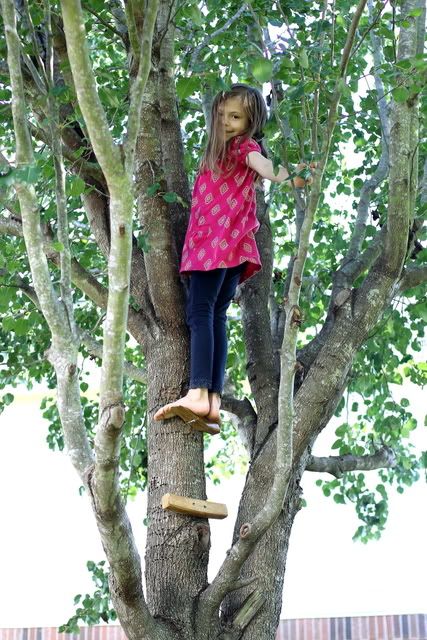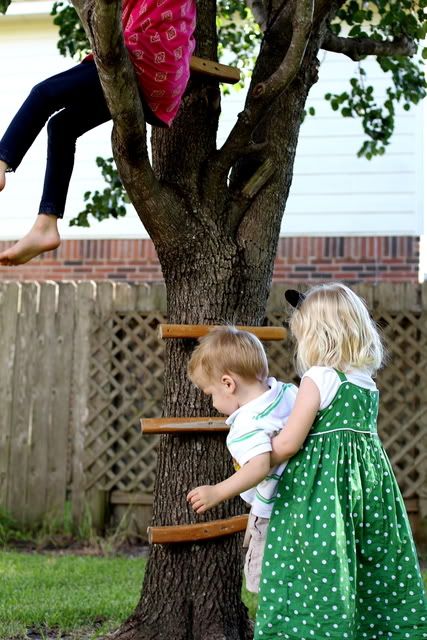 I finally bought more bird food, so we are enjoying watching the different birds that come to visit us again
(it took the birds over 1 week to re-discover the food).
Some recent school work from Ella
(She has brought home some English papers too, but the Spanish is more fun for me!)
...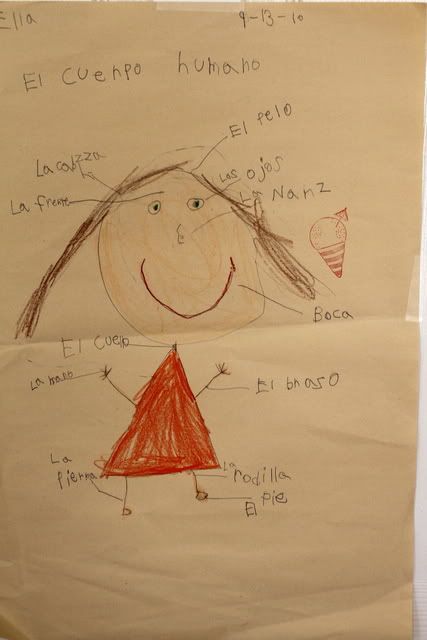 about the story of little red riding hood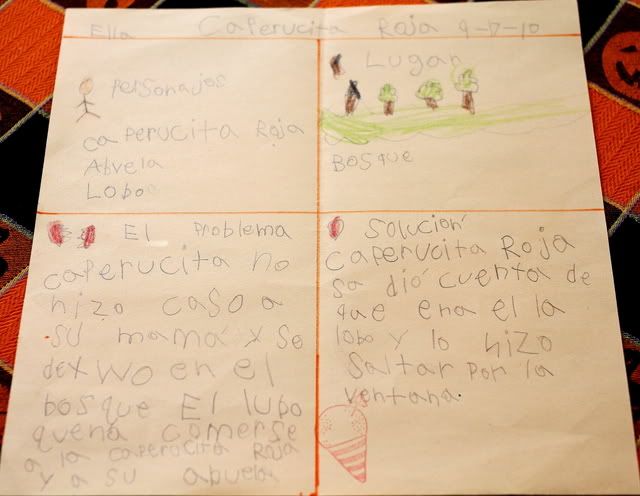 And artwork from Addie.
Tom and Jerry
two of her latest stuffed cats, Lovey and Sammy, holding hands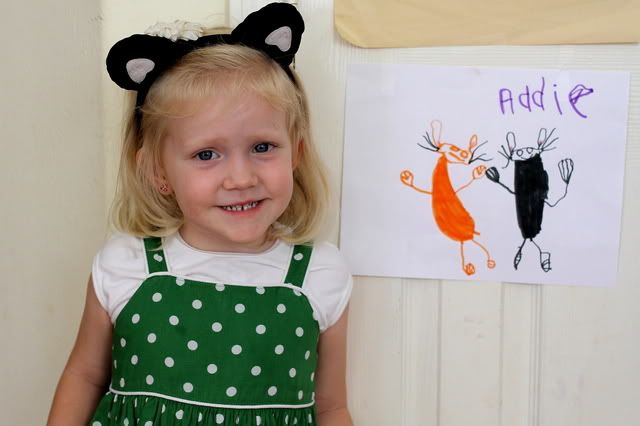 (so Preston fell asleep in the car this afternoon not even for 10 minutes, we had lunch with Ella and came home so I put him in bed...at his normal nap time...and he is still awake 1 hour later. why do those mini-sleeps mess up their naps?!?! I feel like I should go get him, but he needs a nap so I don't know what to do)